It had been quite an excruciating experience in the dating world, faced with disappointments and heartaches. But I decided not to give up on my journey of finding my soulmate. I wanted to try something new and have a unique experience; you never know love comes when you least expect it.
I signed for a transgender dating site and immediately downloaded its trans dating app. I spiced up my dating profile and found this beautiful, blonde-haired attractive, and charming trans woman. Our first date was a romantic candlelit dinner in a fancy restaurant. I have learned over time that first impressions do matter, and you should have seen me. I was dressed to kill, ready to meet my perfect match. I was too excited and nervous to meet her.
As my date walked in, I was astonished as she looked way too beautiful than in pictures. We immediately clicked, we had interesting talks on various topics, the table was filled with laughter and endless giggles. It was quite a fulfilling night, way much than I expected. As time went by, I came to fall in love with her and understand her more. I now understood why many men had hitches when dating a trans woman. Here are some ways to help you be a better partner to your trans girlfriend and even nail dating a trans woman if it's your first time.
Develop interesting conversational topics
Before going to my first date, I remember to myself I would not under any circumstance ask my partner about her sexuality or her transitioning journey unless she brings it up herself. I imagined going to the first date and my sexuality is brought up; it would make me uncomfortable.
When dating a trans woman, try as much as possible to avoid talking about their sexuality or gender reassignment. Everyone goes through a different life journey, and you don't know what wound your partner is trying to heal from. The only time you can speak on their sexuality is when they allow you to. If you have any lingering questions as you continue knowing each other, bring them up in a sensitive, caring, and polite way.
You can talk about various things on your dates and physical activities, and you can talk about each other hobbies and interests.
Be Yourself on the First Date
When going on your first date, you know how you are incredibly nervous to the point you are afraid of talking or being yourself. One thing I have realized when going to date be yourself. Try as much as possible to steer up a conversation to avoid pauses that will make your partner feel cautious about themselves.
If you are a chatty individual naturally, don't shy away from talking. The same applies if you don't like chatting a lot, try as much as you can to have a conversation. Usually, the body language and talking pattern can help one identify if you are comfortable or not. You don't want your date to feel uncomfortable by how you relate and talk to them.
Be Courteous
The transgender community has had its rough times in society. You've heard cases of discrimination, abuse, and violence meted on the trans community and LGBTQIA as a whole. These make them very cautious of anyone who wants to be around them. Any politeness and kindness go a long way.
When with your partner, be a gentleman and make her comfortable. Even when visiting friends or family, make sure they deal with her politely and with kindness. Please don't insist on bringing her around people who make her feel uncomfortable or self-cautious. You need to protect your lady.
She is not your Sexual Fantasy
I can't say this enough, dating a trans woman is like dating any other woman. When registering in an MTF dating site, find your soulmate, and not fulfill your insatiable sexual fantasy.
7 out of 10 trans women will tell you they get weird sexual advances to form straight guys in their trans dating site message section.
Understand your partner's sexuality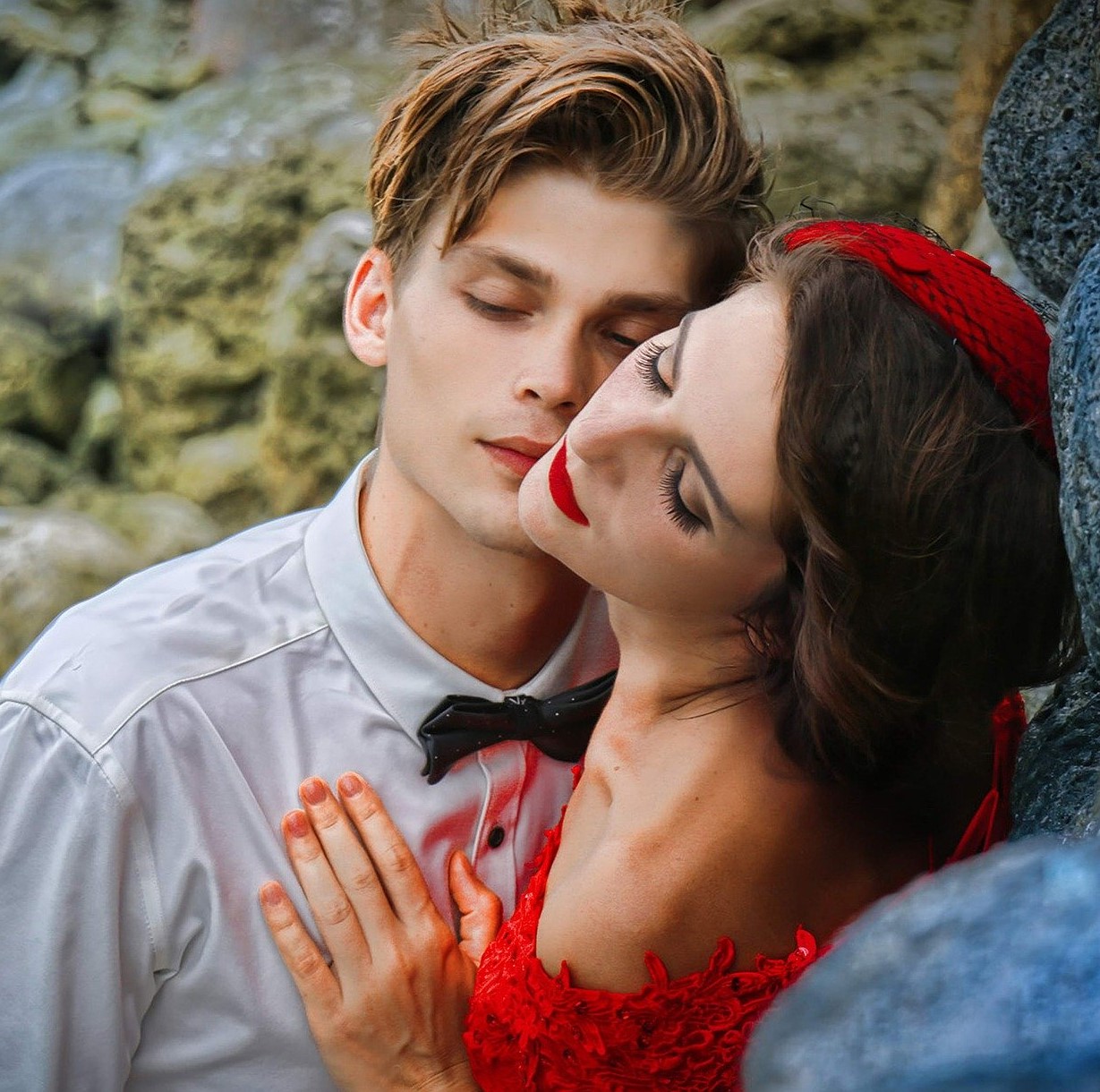 There is always this confusion that since trans women are part of the LGQBTIA community, they are gay. This is not the case; a transgender person is born with either male or female sexual organs and features and decides to change into another gender. When dating a trans woman, understand that she is a trans woman, don't confuse her for a gay man, make this clear with everyone around you if they may not have this understanding.
When dating a trans woman, you are still a straight man; it doesn't make you a member of the LGBTQIA community, though it doesn't hurt to be one either.
Being a trans doesn't define a person
Please get to know your date first before jumping to conclusions based on their gender transitioning. Most trans women are scared of being dumped on the first date because they opened up about their gender. Interact with your date and get to know and understand their extraordinary personality.
In case they open up, please don't turn the date into a Q & A session to fulfill your trans research. No one would appreciate ifs a stranger turns their life into google. You are allowed to be curious, but not annoyingly and uncomfortably.
Don't keep your trans partner a secret
Not everyone will get why you are dating a trans woman. It's not the public opinion you are after. It's all about you and your partner and how you love and care for each other. Go out on dates with her, hold her hand while walking, have fun stuff to do outdoors that other couples do. Hang out with other teams, and doing all these will make your partner feel like you genuinely care for their happiness, and you are not afraid to show them off to the world.
Don't be afraid to take your relationship to the next level in fear of your family's say about your partner.
Treat a trans woman with the same respect you have for other ladies
Recently, I asked a straight guy friend of mine if he can opt to date a trans woman. The guy told me that "His toxic masculinity can only be handled by a girly girl who is a real submissive woman and not a trans woman." I was left wondering why men are viewing trans women with less respect as opposed to other ladies. Trans women have feelings too. They are someone else's sisters, wives, mothers, and friends. I bet you wouldn't like it if your sister gets disrespected just because they are trans. They face discrimination violence, and it would be best if they have a peaceful and respectful environment around them.
Another guy said, "A trans woman is masculine like and can end up beating me like a guy" This is a wrong view of the trans women world. Just like other ladies, they are soft and tender towards the male gender. Society needs to change its' perspective on trans gender people.
Not all trans women are the same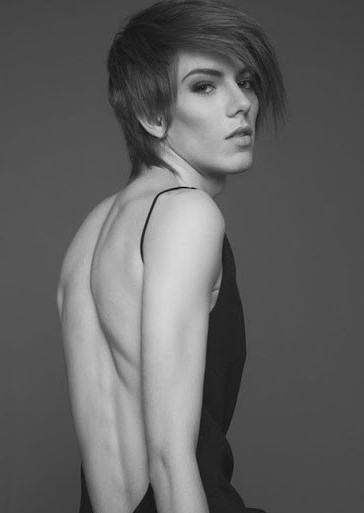 Imagine if your date stood you up because you have the same hairstyle as his ex. That's messed up because no one is the same as the other. We are all different in one way or another. And that applies to trans women too. They might have gone under the same procedure to get to where they are now, but that doesn't make them the same.
They have different bodies and personalities. Please don't go around viewing one trans woman the same as another who wronged you. Get to know them before hating on them all. And don't assume that they all have the same body structure because all are trans. The way you view a trans is not the exact way your friend will view them.
Respect a trans woman decision
Transitioning to their preferred gender is already a decision that they have to live with all their lives. You don't need to question why they did the procedure or why they are the way they are. It takes courage and high self-esteem for one to make such life-changing steps and all they will need after is support from their partners and loved ones.
Give them a reason to believe that they made the right decision. Please don't make their lives hard or regretful. I know you'd hate for someone to mess up with your life.
Transgender dating is exciting, and it's pretty much like any other kind of dating; nothing so special about it. It is one thrill that has to be experienced to be understood. Trans women will rock your world and will give you a new experience. The only thing that a man starting on this journey of trans dating has to do is show up with a pleasant disposition to the date, have an open mind, and look for love. It is simple, uncomplicated, and beautiful.