Tips for Before, During, and After the First Date with a Transgender Woman
Sep 22 '20 | By
Serenity
| Views: 802 | Comments: 0
After your long search for a transgender girlfriend finally bears fruit, your next move should be to ask her out on a date. Of course, you want to make sure that you impress her during the first date, but this is also the easiest time to mess things up. To boost your chances of a second date, you must do some pre-date planning and preparation. Getting things right during the first date will certainly impress your transgender girlfriend. Below are some valuable tips that will help you have a successful first date with a transgender woman.
Give Her Options for the Date Venue
Before the date, you should show your transgender girlfriend that you are thoughtful. Giving her a few options for the date venue will show her that you want her to be comfortable on your first date. Ideally, you would come up with at least three options and let her decide which one is most convenient. As a side note, make sure you choose places relatively near her residence so that she feels safe.
Stay Within Your Budget
As a gentleman, you are expected to pay on the first date. Therefore, when you choose the date venues, make sure it is a place you can afford. There is no need to go overboard on a first date; it is reasonable to stay within a comfortable budget. After you have created some rapport with your transgender girlfriend, don't be ashamed to tell her that you have a limited budget. While you shouldn't expect her to foot the bill on your first date, you can split the bill or alternate paying for each other later.
Remember Your Chats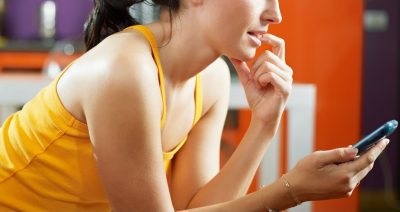 To keep the conversation rolling, you should always try to keep the content of previous chats in the back of your mind. This will help you know which topics your transgender girlfriend is comfortable talking about. If you do want to try a new topic, make sure that it is an interesting one. As a rule of thumb, avoid subjects that are controversial or very personal on the first date, like intercourse, as they might send a wrong signal to your partner or make her feel uncomfortable.
Ask for a Second Date
If the first date goes well, don't hesitate to tell your transgender women that you would really love to see her again. If she enjoyed your company too, she would definitely say yes. Being interesting and a little mysterious is a good way to make her want to know you more. It is also important that you make her laugh.
Ask Her to Text You When She Gets Home
Asking her to shoot you a quick text letting you know she got home safely is a quick, easy gesture that tells her that you genuinely care. You can also use this opportunity to thank her for the date and wish her a good night.
Our website is made possible by displaying online advertisements to our visitors.
Please consider supporting us by disabling your ad blocker.