Trans girl dating is new terrain for most cis men. Most of them have probably never ever thought of dating a trans woman as it isn't something that fits into the typical societal Mould. And even if there are a few who are fascinated by the idea of dating a trans woman, they are scared of societal disapproval. Society is still very prejudiced against transgender people so they probably dismiss the idea thinking it's not worth the risk.

But most men don't have an idea about what they are missing on. Love with a transgender woman is a euphoric experience. It's something that leaves you utterly hypnotized and transports you to a different land altogether! If you have only dated cis women, you have just touched the tip of the iceberg. The kind of passion and raw emotion that a trans woman can bring into the art of lovemaking, a cis woman can't even get anywhere near that.

Dating a trans woman is like exploring an altogether new dimension of the universe. And for those who don't judge people on the basis of silly societal norms, it's a great way to meet an amazing and beautiful woman who values her femininity to such a great extent. The whole idea of making love to somebody whom society technically doesn't allow you to date is such a novel one in itself. It is a rather sublime and beautiful transgression. And if you have the courage and guts to make this transgression, then the rewards will be great.

These days you can easily meet a trans woman through a trans girl dating site or a dating site for transgender woman.

Making love with trans women is surely an experience of a lifetime. But it is important to keep a few things in mind while making love with transgender females. If you follow these points, then your lovemaking would surely have the kind of passion and intensity that most couples can only dream of!.


There are two kinds of Transgender Women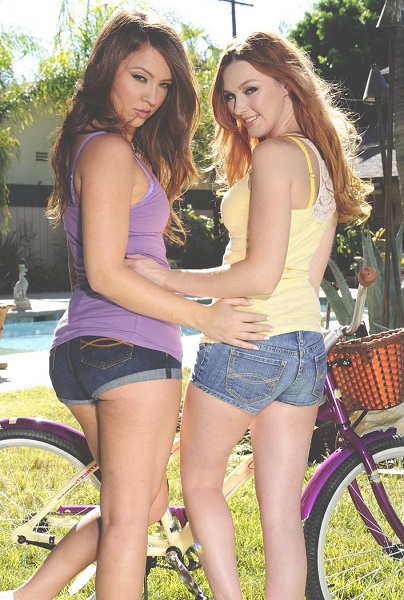 Coming out as a trans woman is a different experience for everyone. Most choose to undergo medical transitioning while some skip it completely. Many trans women undergo certain medical procedures but not all. So basically, some trans women have had vaginoplasty while some haven't.

Vaginoplasty is a procedure that creates a surgically implanted vagina. Now, this surgically created vagina is fresh and might even feel better than the vagina of a cis woman. So, this is something you have to keep in mind while making love to a trans woman, whether she has had Vaginoplasty or not.

With the trans woman who has had vaginoplasty, your sexual experience would be quite similar to the one with cis women. When you stimulate her vagina in the act of foreplay and intercourse, it would give you the same pleasure as the vagina of a cis woman. However, in the case of trans women who don't have a vagina, the entire experience of lovemaking is different. So, it might not be for you if you like lovemaking to be somewhat conventional in a heterosexual way. You would enjoy making love to a trans woman without a vagina if you are bisexual. Of course, even if you are not bisexual, you can still enjoy the whole experience if you are open to trying out new things. If you are the kind of guy who has a fantasy about anal sex, then this is your best chance. And the amazing thing is you are having anal sex with a woman. Even if the trans woman doesn't have a vagina, she is still a woman so the whole experience is within the matrix of a man and a woman making love. You can meet a different kind of trans women through various trans woman dating sites or transgender dating websites.


You have to take the Lead

The stereotypes about trans women being masculine and aggressive are well, basically just stereotypes. That's why many guys have this misconception that in lovemaking, it's the trans woman who calls the shots and the guy is generally in the submissive position. This is just not true.

When you actually meet a trans woman through a transgender dating site, you will realize that she can be incredibly shy. In fact, it is advisable that while dating a trans woman, a guy should make the first move. Trans women have all those super feminine fantasies of her sexy, muscular guy holding her and taking her to the bedroom. She wants her man to take the lead. So, in that sense, she is quite similar to a cis woman. While making love to a trans woman, you also have to be very gentle as she still might be in the process of getting used to her new vagina.


Trans Women have Stunning Bodies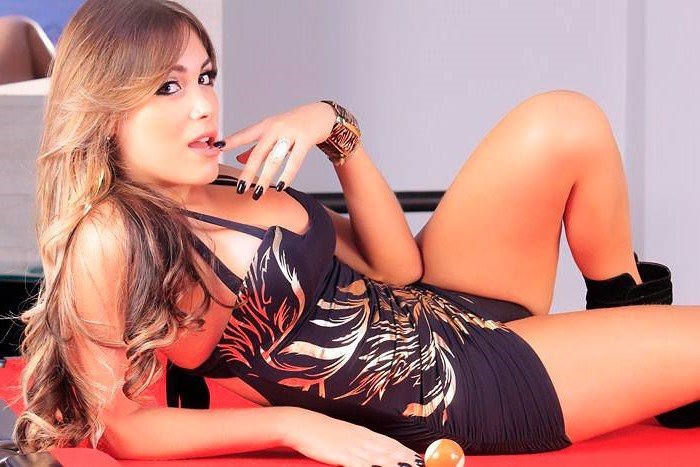 This is a big advantage when it comes to making love with trans females. She has a stunning body that is way more well-proportioned than the body of an average cis woman. So, it's good to take her stunning body into account while you are ready to make love to her!

A well-sculpted, beautiful physique is not just great from an aesthetic point of view while lovemaking but it also increases your chances of being able to try out new positions while having sex. Your trans female with her gorgeous and super flexible body makes it a pleasure for you to navigate different positions and undertake some novel experiments in lovemaking!


Do not expect her to jump into bed just Because she is a Trans Woman

Now, there are many stereotypes surrounding transsexual people. And most of these stereotypes are just terrible manifestations of society's general bigotry towards trans people. So, when you are dating a trans woman through a transgender dating app or a transgender dating site, do not judge her by any of these stereotypes.

For deciding when is the right time to ask a trans woman to take your relationship to the next level that is make it physical, follow the same rules that you do with cis women. Just because she is a trans woman, that doesn't mean she is some kind of exotic kink to satiate your perversions. She is a woman like any other and you cannot presume things about her just because she is trans.

If you've met her through a trans dating site and you guys are out together for your first date, please do not straightaway announce that you want to sleep with her unless you get some very strong indication from her side that she is looking for some fun. She is a beautiful woman so treat her with the dignity that every woman deserves. Get to know her first and after a couple of dates when you feel that there is strong mutual attraction, make the move only then.


Lovemaking with a Trans Woman can be quite a Passionate Affair

Now you might say this can be true for any love affair where two people have great chemistry. But that's just not the case, when you are making love to a cis woman, there is a certain frigidity about her that doesn't allow her to open up completely. Your lovemaking might tick all the boxes technically but when it comes to passion, she is just not able to show you her wild side 100 percent because there is a certain hesitancy on her part.

With a trans woman you've met through a trans dating site, you can be assured that there would be no such hesitancy. When you go out with her on a date, she will be all feminine and ladylike. And when it comes to lovemaking, she would certainly expect you to make the first move. But when the two of you are in the throes of lovemaking, you would get to see the wild, animal side of her.

When it comes to passion during lovemaking, no cis woman can get even dream of competing with what a trans woman is capable of. She is passion personified. So, when it comes to her sexual appetite in the process of lovemaking, you will be just left gasping for breath! That is the kind of ferocious intensity a trans woman is capable of.


Do not have any pre-conceived Notions about your Lovemaking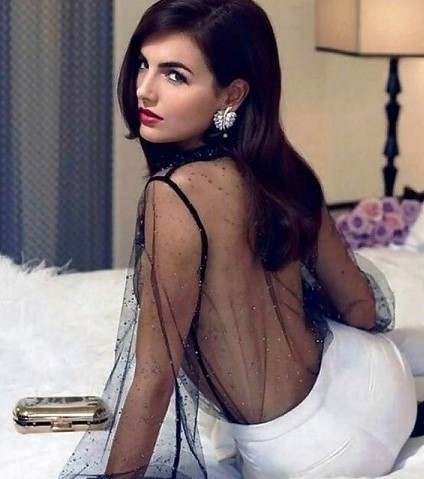 Just because she is a trans woman you've met through a trans dating app, please do not harbour any pre-conceived notions about the kind of lovemaking that you guys will indulge in. Many men get influenced by whatever they see in transgender porn and they expect similar kind of stuff from a transgender female in reality.

If that is your intention of dating her, then don't even bother. She has a lot of attention already and she doesn't give two hoots to anybody who wants to use her to satiate their fetish. If you date her, respect the boundaries. Do not ask her inappropriate questions about her body parts. And when it comes to lovemaking, just follow the approach that you would with any cis woman.

The basics are the same. Lots of foreplay so that sexual tension between the two of you begins to build up and then take things from there. Just go with the flow. Do not treat transgender porn as some kind of manual that teaches you how to make love with a trans woman. Infact, get trans porn out of your head completely. You got to know that in those videos, there is a well-rehearsed and staged fantasy act being put together and offered for public consumption. It's not reality. So, when it comes to lovemaking with a trans woman, you just have to follow the basic real-life approach. Just feel the passion and go with the flow.