As a MTF trans woman, one feels like they have gotten a new lease of life after sex reassignment surgery. It is a precious phase in a trans woman's life. Her mind is undergoing a heady cocktail of diverse and confusing emotions and her heart is in a state of flurry. She is perhaps looking forward to joining a trans dating site or a transsexual dating site to look for the love of her life. She is definitely on cloud nine. But she is also somewhat anxious. A trans woman is anxious because she wants to be the best possible feminine version of herself. And sometimes she doesn't quite know how to go about it. She has had a hard time literally battling for her identity. And now although she has come out in flying colours, there are things and aspects about being a woman she must learn. And in the process, she has to undo a lot of unconscious behavioural traits and characteristics that she has gotten so used to because of her past identity.

Being an elegant woman is not just about makeup, fashionable clothes, footwear, jewellery and accessories though. Femininity is a way more complex concept that takes time to understand and master. Of course, being super well-groomed and dressing like a woman is the first step towards cracking the femininity code. But just getting the feminine look right isn't enough. A trans woman needs to internalize the body language of a woman, she needs to assimilate the essence of femininity at a rather subconscious level and that's the challenging part.

But it's not impossible. Following the right tips and suggestions, she can certainly grasp the essence of femininity and apply it to her own life. This article lists out a couple of points that a trans woman should keep in her mind during her journey towards embracing femininity.


Understand Femininity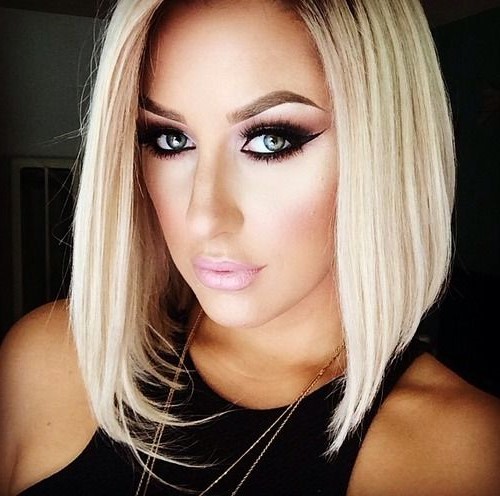 Femininity has some tangible and some intangible aspects. Now, the tangible aspects are easy to crack. As a trans woman, you start wearing the right clothes that suit your body type and accentuate your femininity. You keep an eye on all the latest trends through fashion magazines and regularly check out your local women's apparel stores. You learn the art of applying makeup and also master the craft of creating the right look by adding the right accessories to any given outfit. All these things you can learn. But the difficult part of femininity is the intangible aspects. And unless you have cracked those, it's only half the battle won.

A woman is beautiful not because she has the right makeup on or because she is dressed up perfectly. She is beautiful because she feels beautiful. Even when she has just woken up, there is such a soft allure to her body and facial expressions that it can melt the heart of even the toughest of guys. Even while she is casually sipping her morning coffee and there is not a trace of makeup on her face, her smile can light up an entire room. Her beautiful tresses falling carelessly on her forehead can inspire poets and artists to madness. When she lifts up her head and looks at someone, she is loveliness personified. This is the essence of femininity that a trans woman has to imbibe. She has to feel from the core of her heart that she is feminine and beautiful. And then her entire being will begin to radiate with the aura of femininity.


Embrace the hidden Values of Femininity

Femininity is also about a lot of values that make the world a beautiful place to live in. Kindness, compassion, mercy, all these are feminine values. A trans woman seeking to appear more feminine should also learn to imbibe these hidden values of femininity in her day-to-day behaviour.

Let's try to understand this through an example. A trans woman has met a potential love interest through a trans dating app or a trans woman dating site. She goes out on a date with that person. They go to some café and the waiter spills the food on her dress by mistake. This is of course an awful thing to happen but how she handles the situation will tell a great deal about her femininity. Now she can respond to the same situation in different ways. She can either shout at the top of her voice and abuse the waiter. Or she can take control of herself, appear calm and dignified and tell the waiter politely but firmly that it's ok but he should be careful in future. Which of these two reactions would make her appear more feminine? Obviously, the latter one and her date would be impressed with her femininity and gentle behaviour as well.

There is no manual that can teach you how to understand these hidden values of femininity. You just learn along as you go deeper into your journey of embracing femininity. Just remember that kindness and compassion are eternally beautiful qualities that only a true woman is capable of.


Adopt Feminine Grace in Your Movements and Voice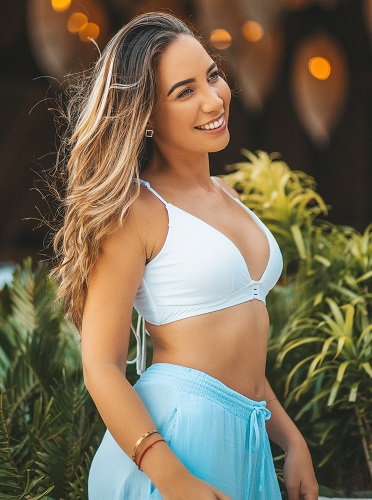 This is something you can actually learn as a trans woman. You can go through a transgender blog or join a transgender forum where you can learn from other trans women the art of adding feminine grace to your bodily movements. You could even consider joining a grooming class where the basics of feminine body movements are taught. If you can't find such a class in your local area, you could always try and find a virtual one.

The first thing that a trans woman has to learn about feminine body movements is that she has to learn the art of restraining her body movement. So, if you just barge into a room, it won't appear very nice and feminine. On the contrary, if you walk as if you are just sliding effortlessly, your feminine aura and grace would be just noticed by everybody. There is a certain delicate rhythm in feminine body movements. A woman doesn't just fall into a chair. She sits down gently and gracefully. Similarly, when she walks, her body movements have a graceful, almost effortless rhythm. She never sits with her legs apart. That's one golden rule to follow. You should always sit with legs as close together as possible in order to appear more feminine.

A trans woman who has just gotten a date through a transgender dating site is also concerned about her voice. It's natural that she wants to sound feminine and all but it's not so easy to discard her old voice. There are specific voice training classes that a trans woman can attend where she will basically be taught tips and tricks on modulating her voice in a way that would make it sound softer and feminine. She can also consider practising singing. Singing wonderfully opens up the vocal cords and once you start singing the higher up notes, that feminine, sweet clear voice would just come to you naturally.

You can also practice your feminine speech with a friend. And it really helps if that friend is honest and they give you the right kind of criticism so that you can improve. You can also consider practising your feminine voice in front of a mirror or even with your phone selfie camera. This would also make your body language more confident and you would also learn to project the right facial expressions while practising feminine voice.


A Woman's Handbag speaks a lot about her Femininity

A handbag is a very important accessory for a woman. You would rarely spot a woman without a stylish and ultra-chic handbag. So, if you are coming out as a transgender woman, do spend on a collection of cool handbags. Your handbag should mirror your femininity but you shouldn't go overboard with experimentation, at least at the initial stage. It's best to start with classic and chic handbags in solid colours. As you get used to carrying one, you can get more experimental with your choice of a handbag!

For a trans woman who has just started dating someone through a transgender dating app or a transgender dating site, it is very important to perfect the right look. Makeup, clothes and accessories can help her ace that looks. But the look is incomplete without the right handbag. The contents of a trans woman's handbag are equally important. A lady's handbag is a reflection of her femininity. If all items are arranged neatly within the handbag, it tells one a great deal about her aesthetic sense and neatness. On the contrary, if her handbag is shabby with all sorts of things literally spilling into each other, it speaks of an untidy and slovenly disposition.

Some 'must include' items in a woman's handbag are hand sanitiser, lipstick or lip gloss, facial mist or facial wipes, deodorant, a compact mirror, feminine hygiene products (tampon), safety pins, a notebook and a pen and last but not the least, some cash.