Many women, both cisgender and transgender, have been betrayed by those they loved. Whereas cisgender women might only have been betrayed by a lover or partner, transgender women have experienced pain from a number of different sources, including lovers, friends, neighbours, and the community at large. Being viewed as a demented freak by those you care for and love is the highest form of betrayal; many a trans woman has had her trust torn to pieces by someone who should have loved and accepted her from the start. Although some still try to fly with their broken wings and continue to look for love, they often have trust and security issues from their previous experiences. If you plan on visiting a TG dating site in search of a trans woman, it is important to know how to establish trust if you want a healthy, functional relationship. Fortunately, this article provides you with some insightful points that will explain how to establish trust in both transgender dating and relationships.
Commitment
Building trust with a transgender woman requires you to show commitment to both her and the developing relationship. Commitment does not mean that you have done big things for her. Rather, commitment can be conveyed through small acts of love like respecting her, paying attention to her, and expressing interest in her future. It is often simple things, like being punctual on dates, that prove you are committed to the relationship for the long run.

Stay Faithful
Once your relationship with a trans woman has become exclusive, it is important for both parties to be faithful. Just as in cisgender relationships, unfaithfulness creates ample space for mistrust and resentment to grow. If you are disloyal, you will find it difficult to make your relationship successful. Therefore, you must be faithful to establish trust.
Give Her Space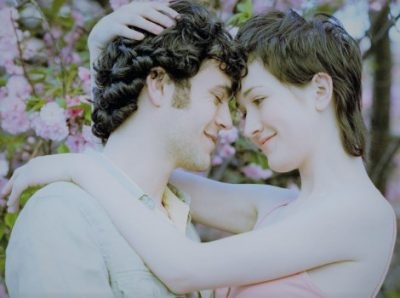 Healthy relationships often contain some mix of dependence and independence depending on the couple and their needs. It is important to realize that your transgender partner has her own life apart from the aspects she shares with you. Therefore, it is important to give her personal space and avoid being controlling or possessive. Trying to take charge of her every move and refusing to let her have a life outside of you will only push her away, as it shows you do not trust her to do things on her own. If you are able to give her space to be her own person, you will build an atmosphere of acceptance and safety.
Be Honest With Your Love
Trust is built when both partners come to the table without any ulterior motives. When dating a trans woman, your purpose should be to love her for who she is; looks, position, sexual curiosity, or other reasons should not be a factor. If you are with her for the right reasons, she will definitely invest her trust in you.
Value Your Relationship
Showing a transgender woman that you truly value your relationship will help create trust. It is important not to take her for granted and not to get complacent in the relationship. You should consistently invest your time and energy into the relationship. If you show her that you value her and the time you spend together, she will be able to trust you with her heart.