You've been toying with the idea of dating a transsexual woman for quite some time now. And you've now joined a trans dating site through which you hope to meet the transsexual woman of your dreams. Well, so far so good. But what you need to realize is that you can't expect dating a trans woman to be like dating someone from a different planet! If you think a trans woman is an exotic creature who is completely different from your average cis woman, you are totally wrong.

A transsexual woman is a woman like any other. So, when you approach her for dating, do not harbour any pre-conceived notions or popular cultural stereotypes about trans women. Just connect with her as you would with any other woman and let things flow organically. It really is as simple as that. But guys tend to make it overcomplicated when it comes to dating a transsexual woman.

So, before you start dating a trans woman you've met through a transsexual dating app or a transsexual dating site, you need to get some basic knowledge on what it means to be a transsexual woman. Here are a couple of points that you should keep in mind before dating a transsexual woman.


You Got to Understand What Transsexuality Is

Before you begin to date a transsexual woman through a transgender dating app or a transsexual dating site, you need to do some basic research on 'Transsexuality'. Ignorance is certainly not bliss, especially in such a scenario. You are more prone to stereotyping people or giving them labels when you don't have a clue about who they actually are. But once you have some kind of background, you can understand better and perhaps even empathize.

The first thing that you need to understand is that a transsexual woman is not some crazy creature who spent loads of money on medical transitioning just because she had a whim one fine day that she wants to be a woman. If you think like that, you are certainly downgrading the life struggle of transsexual people and negating their strong sense of identity.

A transsexual woman has undergone transitioning because the gender identity she belongs to in her heart happens to be different from the gender she was assigned at birth. So, it's not a frivolous choice she is making. Being born with the wrong gender biologically has always been a source of intense trauma to her and that's why her identity is a matter of life and death for her. Once you understand this, you'd be able to appreciate her and her life choices better.

Once you understand what transsexuality actually is, you'd be able to comprehend in totality all the struggles she has undergone and the pains she has taken to live like the woman she actually is. And when you begin dating her through a trans dating site or a trans dating app, you won't be lost as to how you should move forward.


Dating a Transsexual Woman Does Not Make You Gay


Many cis guys are scared of dating transsexual woman thinking that they will be perceived as gay if they do that. Well, if societal perception is all you care about, don't even bother to date her. You are certainly not up to her standards, in that case. But even for your own knowledge, you got to know that dating a trans woman doesn't turn you gay by any stretch of the imagination.

A trans woman is a woman just like any other. When a cis guy is dating a trans woman, it's almost like dating any other cis woman. The relationship follows the same course and patterns of courtship. There are similar rules to be followed when it comes to physical love and intimacy. So, you are dating her pretty much like you would any other woman within the normative framework of heterosexuality. The question about you being gay because you are dating a trans woman doesn't even arise.

The question exists mostly in your mind because you are focussing too much on the word 'trans' and not thinking enough about her identity as a woman. Just focus on her identity as a woman and all your doubts would go away automatically.


Don't be Obsessed with the Subject of Her Transition

You've been talking to her through a trans girl dating site or a trans woman dating site for quite a while now. You think it's the right time to make the next move and ask her out for a date. She happily agrees. Now, when you meet her at a café, how do you begin the conversation? Suppose you are meeting a cis woman for a date, you would obviously start with some small talk about how the café is, how the ambience is and then move onto topics like her hobbies, interests, etc. But when you are meeting a trans woman in a café for your first date, how do you start the conversation? Do you get obsessed with the word 'trans' and straightaway start asking personal questions about her transition, her past life, what body parts she has? Just imagine the kind of shock she would get if you talk to her like that on your first date.

So, the point is whether it's a trans woman dating or cis woman dating, the rules are somewhat similar. You connect with your transsexual date at an individual level and not ask uncomfortable questions about her personal life. That kind of behaviour is rude, disrespectful plus it would make her feel as if you are just interested in having a good time with her physically. She would think that you don't value her as a person.

So don't get obsessed with the subject of her transition. If she has to tell you something about her past, she will when the right time comes. But don't make your dates like some kind of journalistic interviews about her identity as a transsexual woman. That would make her feel uncomfortable and damage your relationship before it has even begun properly.


Be Gentle and Understanding

A transsexual woman has undergone a lot in her life. She has battled societal apathy, discrimination and outright hatred. It is possible that even her family abandoned her at such a crucial time in her life. Having endured so much, she has come out a thousand times stronger. But she is a human being, after all. There are moments when she breaks down and can't handle it anymore. You got to comfort your transsexual woman with your gentle love and understanding during those moments.

She might sometimes have mood swings for no apparent reason. Do not judge her in those circumstances and label her a difficult woman. Just be gentle and considerate. Once you have managed to walk with her through all the thorny paths, you will meet the most beautiful, compassionate and loving woman on this planet. Just give her you're understanding and compassion and you will surely receive her love and trust.


Be Chivalrous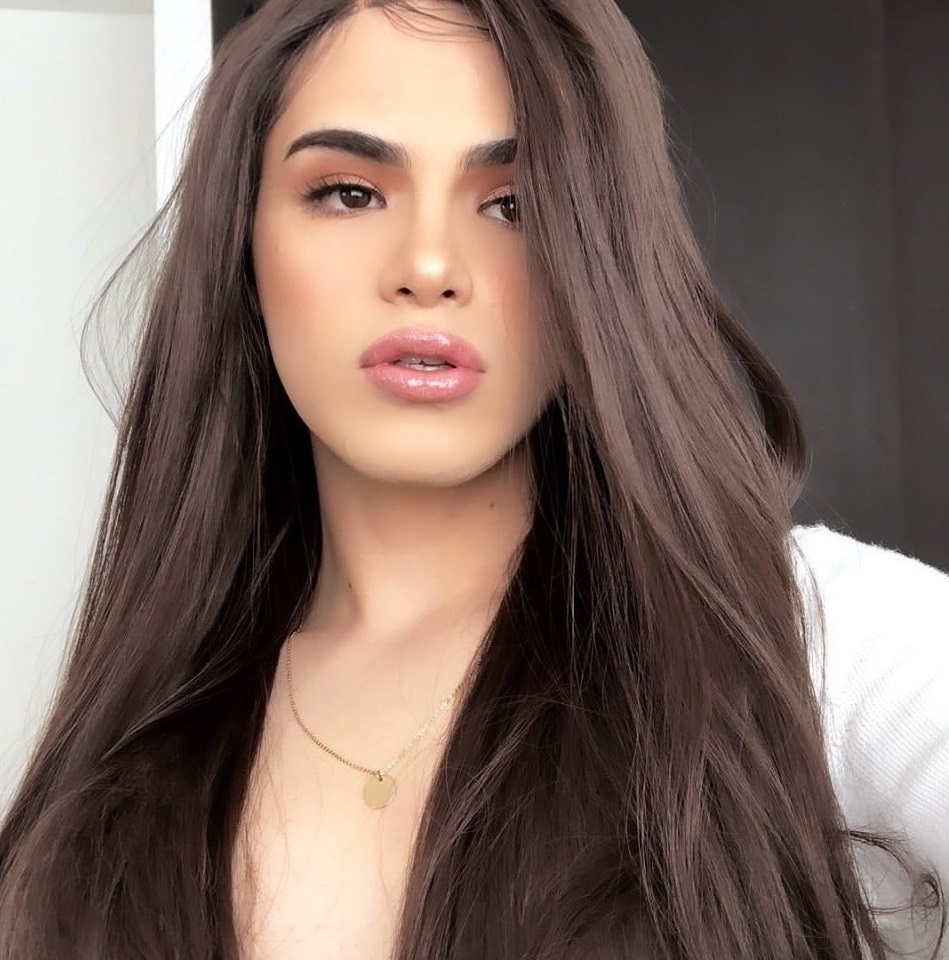 Chivalry never goes out of fashion. A transsexual woman is a confident woman with modern sensibilities. And yet, there is a certain old-world charm about her. Deep down in her heart, she desires a man who still has a bit of good old chivalry.

You don't have to do anything major to catch her attention. It's those little chivalries that matter; open the door for her, pull out that chair for her to sit, make an offer to carry her stuff if the two of you are walking and she is carrying a couple of shopping bags.

And once your relationship has reached that stage where you visit her house frequently, help her a bit with housework. Cook for her once in a while or just do the dishes and tidy up her apartment.

Your transsexual woman is fiercely independent. So, it's not that she expects you to do anything for her. But these little acts of chivalry will make her feel that you genuinely care for her and can do anything to protect her from all harm.


Appreciate Her in a Wholesome Manner

When you've just started dating someone through a transsexual dating site and they happen to be gorgeous, it is obvious that you are besotted by her physical appearance. But as you get to know her better, do not restrict yourself to complimenting her only on her looks or appearance.

In fact, if you spend too much time commenting on her body, it might just backfire as your transsexual woman will think you are just interested in physical gratification. So go beyond the looks and all. Get to know her as a person and then compliment her on those other qualities. If she is amazingly well-read, praise her for that. Maybe she is someone who can hold forth a great conversation on any subject. Make it a point to compliment her on those great conversational skills. She is perhaps a great listener and gives the most accurate, well thought out advice on any given subject. Complement her on that quality of hers.

Don't reduce your transsexual woman to a face and a body. She is an amazing personality in her own right. So, learn to appreciate her in a more wholesome way.

Transsexual women are mentally evolved creatures. Her respect and admiration for a guy would increase manifold when she sees that he is taking an interest in her mind and intellect. So, if you've just started dating someone through a trans girl dating site or a trans woman dating site, get to know her first. Try to strike an engaging conversation and then complement those unique personality traits of hers.