Dating can be a tricky business. It's like taking a chance with somebody and then trying and figuring out if the two of you share a common language. It's like going for a long boat ride with a complete stranger and then gradually fathom that stranger. Romance, passion, understanding; you will have a lot of such expectations from that stranger. But it takes a while to figure out how it will turn out. However, if you are enamoured by a FTM transgender guy and can't wait to date him, things can be even more challenging.

While dating a FTM trans guy, you can't just take anything for granted. And if you have only dated cis guys before, this is definitely new terrain for you. You are nervous, excited, everything. However, if you follow a couple of tips while dating a FTM transgender guy, you are going to be alright. If you are lucky, then maybe not just alright but you are totally going to rock in your new founded quest for love!

FTM Trans Guys are Unique and Different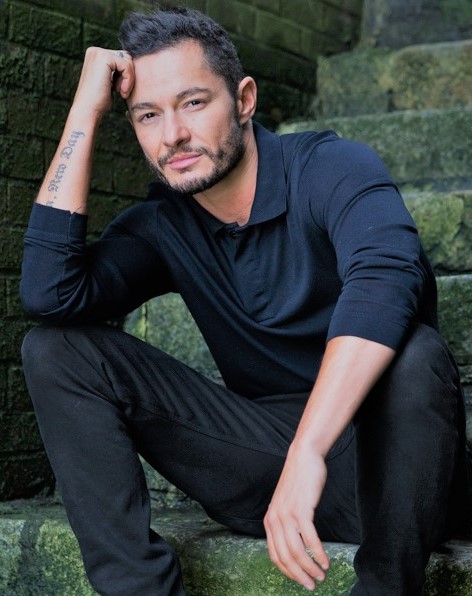 Now just because you are dating a FTM transgender guy, that does not mean you can assume that all transgender guys are carbon copies of each other. You cannot just read stuff about FTM trans guys from the internet and then uncritically apply it to your man.

It's not that straightforward. Just like all other guys, they come from different backgrounds. Their race, religion, culture, etc. is bound to influence their personalities and behavioural patterns, pretty much as it happens in the case of everyone else.

So, you have to treat your trans guy as a unique person with a distinct individuality and try and figure him out naturally and organically. However, it is also important to realize that all FTM trans guys have different transitioning periods. His transitioning period has a massive impact on his behaviour and moods. You have to keep that in mind while dating a trans guy.

Having said that, you have to walk that tightrope between understanding his nuances and yet, treating him like a regular guy. You have to understand that your trans guy's sexual, romantic, social and emotional needs are going to be the same as anyone else. The need for optimal emotional and sexual fulfilment in a relationship, the craving for romance, all these expectations are natural in any relationship. But at the same time, you need to consider that his needs might be different from the cis guys you have dated before.

Be Prepared to Face Labels and Stereotypes About Your Relationship

Now, this can be a bit tricky to handle. But with a bit of maturity and understanding, you can get past this phase. Since you are dating a FTM trans guy, it is quite possible that others will judge your relationship. They might label you as 'gay'. That's just the 'not so favourable' baggage that comes with dating a trans guy and you have to learn to handle it.

It is natural that you might get terribly angry at people labelling your sexuality just because of your partner's identity. It will seem cruel and insensitive. But you have to learn to live with it. You cannot change societal perceptions overnight. But with a bit of tolerance, you can totally prevent it from affecting you or your relationship.

You just have to remember that any relationship is an intimate and beautiful bond between the people concerned. As long as you and your trans guy are discovering love, passion and emotional intensity in your relationship, you shouldn't be bothered by anyone else's opinion on it.

You Have to be Prepared to Support Your Trans Guy

This can be the most challenging and yet the most beautiful part of your relationship. And it is no different from any other relationship. Everyone has certain issues, some vulnerabilities that need to be addressed. We all are incomplete in ourselves which is precisely why we need a relationship. There are times when we need to constantly hear,' hey you are wonderful. You are the best.

It is pretty much the same with your FTM trans guy. Transitioning is a challenging business. It takes up a lot of his mental and emotional energy. So, it is natural that it can create abrupt mood swings and emotional issues that only a loving partner can address.

Coming out in the open as a transgender guy can be daunting. There are times when the families of trans guys are outrightly hostile towards them. That is why it is so important for you to support your transgender man.

Make Him Feel Great About His Masculinity

Being a FTM trans guy comes with a lot of in-built expectations. And sometimes, these expectations can take a toll on your trans man's mental and emotional health. That is why it is so important for you to make him feel great about his body, his sexuality and his masculinity.

The masculine feel is very important for a FTM trans guy. Even after transitioning, he faces the constant pressure to appear masculine and macho in a certain way. Therefore, as a partner, you need to constantly compliment him on his masculine appearance, his clothes, maybe that tough macho look in his eyes, his specific body odour that makes you go haywire.

If his quest for the ultimate manliness is supported and adored by his partner, nothing else can make him happier on earth.

Communicate and Find out What Turns Him On

Communication is paramount to any relationship. And especially when you are dating a transgender guy, it becomes even more important. You cannot just presume things that he will enjoy this or that. Make sure you have a candid conversation about what turns him on, what are his sexual needs.

He might have a certain grey area you should probably avoid while getting intimate with him. But there is no way you are going to figure that out unless you ask. For example, some FTM transgender guys might not enjoy certain sexual contact that is normative for female-bodied folk. You have to understand that transitioning is a tough battle physically and mentally. So, he might even be uncomfortable and nervous about certain aspects of the female anatomy. Again, there is no magic wand that is going to make you realize all of this. The only key is one on one, candid communication with your transgender guy.

And it is ultimately the same as any other relationship. Every partner has some preferences, some things they like while getting intimate, certain things they don't like. Intimacy cannot be built by racing along a dark alley! You have to take it forward slowly and gently, figuring out your partner's needs and likes along the way. And all that is going to make intimacy even more beautiful and worthwhile.

Do Not Obsess Over His Trans Identity

This is the most important tip to remember while dating a FTM transgender guy. You know that your partner is transgender and accordingly, there are certain things that you will keep in mind. All that is great. But at the end of the day, you have to treat him the way you would any other cis guy. No one likes being made acutely conscious of their identity again and again. That is rude and disrespectful. So, you have to take your relationship forward in a natural and organic manner. When you are out with him when the two of you are talking or having a great time together, reminding him of his 'trans' identity all the time is just not cool. And it's even irritating for him.

You have to figure out your trans guy's unique needs very subtly and gently. But that does not mean that the sole defining point of the relationship is that he is 'trans'. You have to take it forward like any other romantic relationship. Candlelight dinners, evenings in the pub, walk on the moonlit beach, a quiet movie date at his place or your place, all the usual stuff that relationships are made of.

Do not Ask Him Uncomfortable Questions About His Past Life

Transitioning is not easy, as it is. It is like discarding an old life and embracing a new one that you have always wanted. When your trans guy is focusing all his physical and mental energies on being the complete man, the last thing he wants is uncomfortable personal questions that take him back to his past life.

Honesty is certainly a key to any good relationship. But there are certain boundaries. And you cannot breach those boundaries unless and until the other person is willing. Maybe, at some point in time, he will himself open up about his past life. He might himself make you a confidante in his life history. But that is for him to decide. Just because you are dating him, you cannot keep on asking your trans guy uncomfortable questions about his past life.

Just let him be. If he has to share something with you, he will by himself. Take things forward slowly and gently.