So, you have joined a transgender dating site or a transgender dating app and are looking forward to dating a gorgeous trans woman. You have probably started talking to a few and are trying to figure out the one who could end up as your soulmate! Sounds good but before you take the plunge, you got to keep in mind a few basics of dating a transgender woman.

In trans girl dating or trans woman dating, you have to adhere to certain basic principles. There are some things that you should do proactively while there are others that you should totally avoid. There is no rulebook as such but these are really just pointing from the old school book of gentlemanly code of conduct. It is like the rules you follow while dating a cis woman. In trans woman dating, you have to stick to those rules even more religiously because she has had quite a rough past already; dealing with societal prejudices during transitioning has not been easy for her. So, if you have chosen to date her, she needs your full support and that includes always being by her side, no matter what.

One has to also understand the practical nature of the situation. Dating a trans woman is like nurturing a rose, which is beautiful and divine but you have to deal with the thorns that come with it. You got to realize that your friends and family might not even accept your relationship. But that shouldn't deter you from being with her. If you love her with all your heart and soul, then nothing should stop you from being together.

Below are listed some points that would equip you with a basic roadmap with regard to the things you should do while dating a trans woman and things and scenarios you should avoid. Whether you've met her through a trans dating site or a transgender dating app, following these rules would be good for your relationship.


DOS


Think through your Decision before Taking the Plunge

This is the most important aspect of dating a transgender woman. Before you commit to her, you have to be sure in your mind that you really want to date her. Please don't take the plunge half-heartedly. Take your time and think through your decision. One has to realize that the journey of dating a trans woman will be full of societal apathy and downright disapproval. You have to be strong enough to deal with all that. Your own family might desert you at a certain point in time. Unfortunately, that is the kind of stigma attached to dating a transgender person. So, you have to tell yourself that you will muster up the courage and willpower to overcome all these obstacles.

Also, you have to sort out your own prejudices with regard to a trans woman. You have to accept the fact that she is a woman like any other and dating her won't make you gay. It is important to be at peace with one's own decision before taking the final plunge and joining a trans dating app or a trans dating site.


Take Good Care of your Physical and Mental Self

A trans woman is a beauty personified. She is a super well-groomed Goddess! It's not easy to impress her. Only a guy who takes great care of his physical and mental being is capable of melting her heart. So, while dating a trans woman, just follow the basic principles of good overall grooming. Maintain personal hygiene, dress well and take care of your hair, skin and nails. Always make sure you smell nice, body odour can be a put off for any woman, trans or cis.

You have to also take good care of your physical health. Have some kind of a regular exercise routine. Hit the gym if you need to. When you've just started dating a trans woman through a trans girl dating site or a ts dating app, it's tempting to make way too much effort in dressing up and go overboard. Resist that urge. You want to dress smart and chic but in a way that also seems effortless and casual. You don't want to be meeting her on a date all dressed up like you were going to attend a wedding party!

Last but not the least, it is important to take care of your mental wellbeing. When your mind is at peace, your face shows it. A handsome face that glows with vitality and the aura of positivity speaks of an evolved and peaceful mind. Practice yoga and meditation. Relax yourself through regular massages or a spa session. Just make sure to unwind once in a while and give rest to your mind. This will ensure that when you finally meet your trans woman on that dream date, you will surely be at your best.

Compliment her Frequently

A trans woman walks that extra mile when it comes to taking care of her looks and appearance. She is always super well-groomed. You would never find her turn up slovenly for a date. Her dressing sense is stylish, chic and feminine. She has mastered the art of applying makeup.

She is well-read and has above average communication skills. Your trans woman is a thinking lady and she has an opinion on issues around her. She has worked hard to perfect her body and mind. So, she surely deserves a heartfelt compliment every now and then. Not that she needs it but hearing those great words from her man, again and again, would reassure her of his love and care.

You Have to Stand Up for Her.

This is the most important aspect of your relationship with a transgender woman. As the adage goes, "Actions Speak Louder than Words'. No matter how much you compliment her or give her flowers or gifts, what matters the most is your support to her in difficult times.

And a trans woman's life is full of difficult times. So, you have to be tough enough to confront your family, friends and society at large for the sake of your love. Your family might say the most inappropriate of things about her. In such a scenario, it's your duty to stand by her and tell your family firmly that they cannot insult the love of your life.

While you are dating her, it is possible that your social life might just go all haywire. Your friends might not want to hang out with you as earlier. It is possible that they avoid you or desert you completely. You still have to be courageous and never leave her side.

Once you manage to stand with her through thick and thin, your friends and family will also understand that they can't separate the two of you and will eventually accept your relationship. But till then, you just have to keep going and support your trans lady love in every possible way.


DONT'S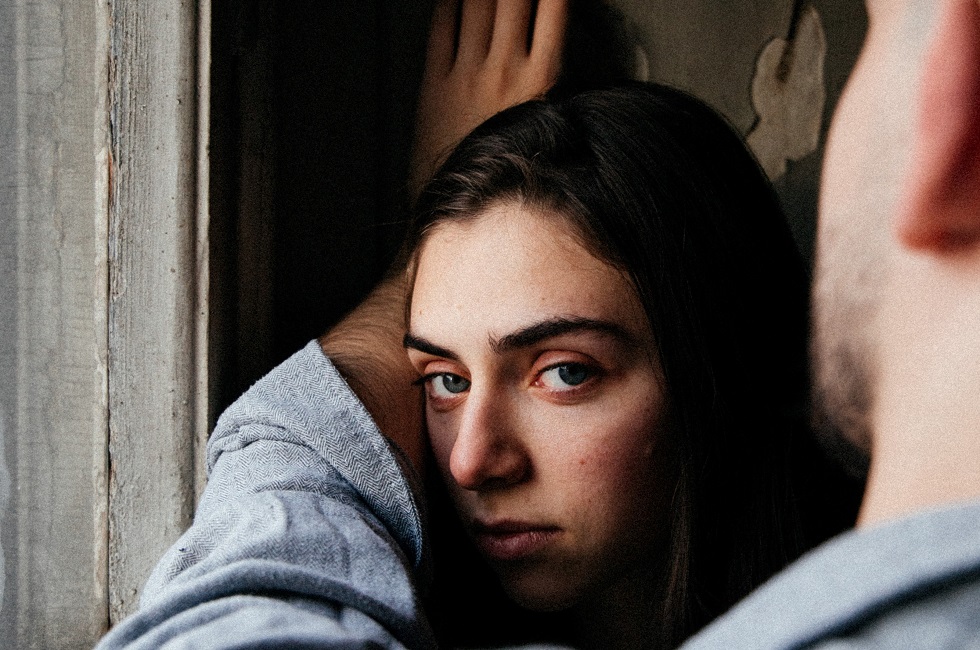 Do Not Treat Her as a Fetish

When you have just started dating her through a transgender dating site or a transsexual dating site, you have to be very careful about the way you treat her. Many straight guys want to date a trans woman only because they are curious about her identity and they want to experience how it is like to date a trans woman. You should never date a trans woman with that kind of motive. A guy has to understand that she is a woman like any other and not some kind of exotic kink or fetish to satiate your perversion.

In trans girl dating or trans woman dating, there are some boundaries that have to be always respected. When you are out with her on the first date, don't bombard her with questions pertaining to her past life or ask her bluntly what organs she has. This is rude and disrespectful. A trans woman is a lady of dignity. If you treat her like this on your first date, chances are she is never going to see you again.

And it's not just about the first date. Whenever you go out with her, treat her like you would any other woman. Connect with her at an individual level, ask her about her hobbies, interests, what she likes to read, whether she enjoys watching movies or listening to music, that kind of stuff.

Once your relationship progresses to a certain level, it's possible that she herself opens up about her past life and experiences. But that's totally her call. You have no right to force her to do so. Just respect certain boundaries and you will definitely win her trust and love in due course of time.


Don't Make Her Feel Uncomfortable

Many guys have a habit of treating a woman like a commodity. And when it comes to trans woman, they cross all boundaries of decorum and decency as they think it's alright to say and do anything to her because she is trans. If you have met someone through a transgender dating app or a trans dating site and you treat them like this, chances are they would never want to see you again.

No matter how gorgeous her body is or how promising her assets look, you have no right to treat a trans woman as a mere commodity for your physical pleasure and gratification. Do not even talk about the physical aspect of love during the first couple of dates. You would just come across as creepy and desperate if you insist on that during the early stages of your dating. As and when she is comfortable with you, things will probably happen. But physical pleasure can't be your ulterior motive in wanting to date her. Get to know her as a person. That is primary and everything else comes after that.

Respect certain boundaries. Don't try to strike an amorous conversation with her. If she is feeling uncomfortable, just change the topic right away. Only if you treat a trans woman with dignity and respect, you can be hopeful of winning her love and trust.