Identity plays a crucial role in a person's life journey. A person's identity also determines how society perceives them. And that is why it's so difficult for transgender people to be able to work out even the most basic needs of life – dating, relationships and a job. It's hard to imagine that even in the 21st century; society is so prejudiced against trans people. But that is unfortunately the sad reality.

A transgender person can't even date someone the usual way. They have to go through a transgender dating site or a transsexual dating site. It's literally impossible for a trans woman to attend a random party, strike a conversation with a random guy and tell him that she is trans. It is difficult to even imagine the kind of dangerous scenarios she could be exposed to if she does that sort of a thing. Transgender people are also vulnerable to cyberbullying and a host of online threats and abuses. Hence, many consider opting for a virtual private network and look for the best VPN service around.

So why is society so obsessed with making a transgender person's life hell? What is their problem with a trans person? Well, it is their identity that society finds problematic because the desired and lived gender identity of a trans person is exactly opposite to their biological gender identity. That is, a trans person doesn't identity with the gender they were assigned at the time of birth. And that is what society finds hard to accept.

Society is obsessed with a person's biological gender identity which is the gender assigned to them at the time of birth. Since childhood, their respective gender identities are repeatedly reinforced in the minds of girls and boys. Girls are encouraged to keep their hair long, take interest in make-up and clothes, play girlie games and just generally behave girlie. Boys are encouraged to play outdoors and slowly develop body language and a lifestyle that is considered' manly'. If anyone tries to challenge the conventional gender roles assigned to them and feel like they belong to the other gender, they are seen as a threat to the existing social order.

And that is precisely why society is so inhumane to transgender people. It views them as 'transgressors. However, it's not just trans people that society labels and judges. Those who identify themselves as genderqueer are also a victim of societal hatred and discrimination. These are people for whom gender is a fluid concept. They don't identify with a particular gender. A genderqueer person kind of lives their own identity in between genders. They could also continuously switch between the two genders, according to their wish.

If you wish to date a transgender person through a transgender dating app or a transgender dating app, you need to understand a few basic characteristics of them. There are so many stereotypes surrounding trans people in society that it can be difficult to know how they actually are.

This article would list a few insightful points that would help you understand transgender identity from a holistic perspective.


Transgender People Are Not Necessarily Gay, Lesbian or Bisexual


This is a common misconception that all transgender people are gay, lesbian or bisexual. Nothing can be farther from the truth. To begin with, the term transgender is strongly related to one's gender identity, as opposed to sexual identity. When we use terms like gay and bisexual, these correspond more with the sexual identity of a person.

Secondly, transgender people strongly identify with one gender, either male or female. Many even undergo medical transitioning to develop the outward manifestations of that gender and be recognized in society as that gender. As a matter of fact, many transgender people want to date and have relationships the heterosexual way. That is a trans woman desires a man, just like a cis woman does. And a trans man would desire a woman, just like a cis man. So, it's wrong to indiscriminately label trans people as gay, lesbian or bisexual. If you are a cis guy and you start chatting with a trans woman through a transgender dating app or a transsexual dating site, she obviously wants to date you just like any other woman would.

Transgender people are also not genderqueer. They strongly identify with a particular gender and then try to live their life, according to that gender. A genderqueer person, on the contrary, doesn't believe in the concept of gender. They can live in between genders or switch from one gender to another, as and when they wish.


Transgender People Identify with a Gender Different from the One they were Assigned at Birth

This is a pretty basic point. But it's important to emphasize because many people still don't have a clear understanding of the gender identity crisis that trans folks undergo. Cis folks might think that the strong urge to change one's gender is just a whimsical fetish. But in reality, the gender identity of trans people is a matter of life and death for them.

From a very early age, they begin to strongly identify with the opposite gender. They don't find pleasure or happiness in activities that a typical person born with their gender would. Because of this, many transgender people also experience gender dysphoria at some point in their lives. If you go through a transgender blog or read about the experience of trans people on a transgender forum, then you would understand the kind of grave identity crisis they undergo.

Because of fear of society and other reasons, many still forcefully try to live their life according to the norms of their biological gender identity. But there comes a point when it gets too overwhelming and they can't handle it anymore. That's when they come out as a transgender person.


A Transgender Person Might or Might Not Undergo Medical Transitioning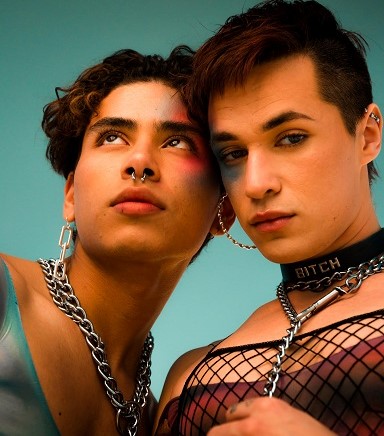 Many trans people decide to undergo medical transitioning in order to outwardly embrace their desired gender identity. That is, they want to have the physiological characteristics of the gender they identify with. The medical transitioning procedure helps them live in society freely and openly as the gender they identify with. It also helps them find a love interest or a partner. Transitioning is especially helpful for trans people who want to date within the normative framework of heterosexuality.

Having said that, many trans folks choose to skip transitioning altogether. They embrace their new gender by adopting the body language, dressing style and behavioural characteristics of that gender. It really is about the choice of the person concerned. Some feel just fine even without transitioning while others have this strong urge to physically be like the gender they identify with.

Medical transitioning is also an expensive procedure. Many trans folks can't afford it. Besides, it is also very demanding physically, mentally and emotionally. Many transgender people lack the support of family or friends that they so need during the transition. Although things are changing now as many voluntary organizations are coming forward to help trans people with transitioning. Also in some countries, the state medical services can also provide for the transitioning procedure of a transgender person.


Trans People Contribute a Lot to the Society

Most people have this stereotype about trans people that they are some kinds of losers who portray themselves as victims all the time. This is crass, insensitive and totally unacceptable. But unfortunately, that's how some in society perceive transgender people. If you read up about trans folks on the internet or just go through a transgender blog, you'll come to know the kind of amazing contributions that trans people are making to society.

And they are not just trans rights' activists. But transgender people can be increasingly seen in mainstream professions like doctors, engineers, police officers, academicians and even politicians.

There are many trans icons across the world in fields like entertainment, culture, art and literature. Trans activists are creating awareness not only on issues faced by their own community but they have also become a voice for the marginalized and under-represented in general.

Despite all these advances, prejudices against transgender people still remain deeply entrenched in society. There still are a number of clinicians who believe that gender non-conforming children can be set right through relevant interventions. That is, they should be encouraged to behave according to their traditional gender roles and this will eventually fix their 'problem'.

The whole mindset of viewing the identity crisis of a transgender person as a 'problem' is just sad and it reflects the rather limited understanding of society on issues related to transgender people. There needs to be a larger social movement through which various trans issues find representation on a larger platform. There has to be greater emphasis on the fact that transgender people are not an object of journalistic enquiry. They are people, like any other and you need to connect with them at an individual level.

Those wanting to date a transgender person through a transgender dating app or a trans dating site need to understand that trans people have the same emotional needs as anyone else.