Things to Be Mindful About When Dating a Transgender
Sep 22 '20 | By
Serenity
| Views: 608 | Comments: 0
Dating is what everybody does when they are looking for love and ready to engage in a relationship. Transgender nowadays have more options to date more through the various dating sites on the internet wherein all you have to do is a single click in order to start a conversation to the one you are curious about. Before dating, make sure he or she knows that you are a transgender. When you already agreed to set a date please be mindful of these few things to make dating happier and a good experience.
Have Good Vibes
Smile – Smiling to your date the first time you see each other is the most important thing to do to give a positive aura of yourself. Be appreciative – Always look for something to admire to your date. Make the person feel good. Feel at ease – Relax, you don't know yet if the person you're dating with is the right one. Just be comfortable and enjoy your day.
Use Good Communication Skills
Listen more – Listening to your date attentively gives good emotional connection than you talk more. Talk on topics that both of you are passionate about – Discussing, commenting and laughing on topics that are interesting for the two of you make the conversation natural and enjoyable.
Know Your Boundaries
Don't expect too much – Think that you go on a date just to meet a new friend with only this in your mind, "Who knows? He is the one!" If you have carefully assessed that the person is not what you want then just finish the date happily without regret. Set your time to a minimum – Don't date the whole day. The excitement to see you again will be lost. Leave – If your date shows rudeness to you then why continue? Walk away with head's up high
Know the Don'ts
Don't assume – Be straightforward. Reiterate to your date that you're a transgender even if he/she knows it already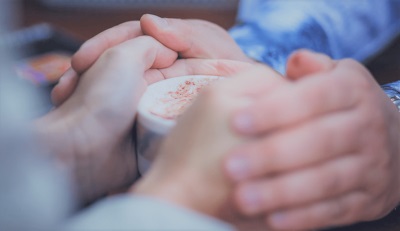 beforehand. Don't complain – Complaining about the spoon, the food, the service, and other nonsense complaints will make you look annoying to your date. Don't lay all your cards very soon – Being open is important in order to gain trust, but it is never advisable to reveal everything on a first date. Worst if you share your bad experiences about your exes, it could only give a bad impression to your date that you are not ready for a new relationship. Don't make it too fast physically – Dating is a getting to know the process you should not jump quickly to physical intimacy with someone you just met. Take it easy. Savor the day by enjoying it slow and safe. Don't go deep – You should not touch sensitive issues on the first date like religious and political topics to avoid misconception and discrimination on each other. After dating, there is always rejection or acceptance. If someone decides to go out with you again when you feel that you are loved. But when rejection comes in, you should never feel bad about it. Know that your life doesn't end there! Go and get a date again.
Our website is made possible by displaying online advertisements to our visitors.
Please consider supporting us by disabling your ad blocker.