The popularity of a transgender dating site has risen dramatically over the past couple of years. A lot of these dating sites are open to both trans and cis folks. Joining a trans dating site is an excellent way to look for your soul mate. You can end up meeting someone with who you want to be in a serious relationship or simply meet a diverse set of interesting people from all over the world.

As a cisgender person, joining a trans dating site is going to open up your mind to different kinds of worldviews. You will get out of your narrow comfort zone and learn to appreciate beauty and diversity in a more wholesome sort of way.

A transgender dating site is a perfect place for finding your soul mate. Especially if you are an introvert and would be terribly shy of approaching anyone in person randomly at a café or a bar, then a trans dating site is just the right thing for you. You can talk to many people without having to worry about the embarrassment of having to talk face to face. Of course, you are going to speak face to face and have a proper date if you do meet an interesting trans woman or man out there. But when you are in the initial phase of just connecting with people, you can do so while keeping your privacy and reserve intact.

A transgender dating site is many things together. And there are numerous benefits of joining one. This article is going to list a few of them:


You Have a Better Chance of Meeting Like-Minded People

When you are trying to meet your potential love interest offline, your options are limited. The maximum you would do is meet someone interesting at a café or a bar, a friend's party or a public event in your city. You can of course meet people randomly and end up talking to them but the chances of that happening are totally dependent on fate!

But if you join a transgender dating site, you can view profiles of interesting people from all over the world at the click of a mouse. When you have the chances of communicating with such a diverse set of people, then the chances of meeting someone like-minded increase manifold. Your options are not so limited by fate or chance.


You Have the Advantage of Multitasking

Now, this is a fairly practical advantage of joining a trans dating site. On a dating site, you can zero down on a number of profiles that interest you and talk to many people simultaneously.

This kind of multitasking is not quite possible when you are looking for a boyfriend or girlfriend offline. There are practical limitations of time and space online and there is no technology at your disposal so you can just talk to one person at a time.

If you have a busy schedule, dating can seem to be very time-consuming. You are so busy with your work that you'd rather postpone dating than having to find a partner offline! A trans dating site with its advantage of multi-tasking is just the right thing for you.


No Fear of Judgment


When a man tries to talk to a random woman he feels attracted to at a party or a public event, that woman might just totally ignore him or think of him as a stalker. This can be a huge put off for any man looking for a potential love interest offline.

Unless he takes the chance of interacting with unknown women, how does he look for his soul mate? One can of course meet people through friends but then that again is a very limited set of people. When you are looking for a love interest, you really need to be able to communicate with a lot of people. It is after a lot of hits and trial that you can be with someone you feel connected to.

On a trans dating site, there is no fear of that kind of judgment. The whole purpose of a dating site is well, dating! So, you can talk to as many people as you like without the fear of being labelled creepy. Everyone out there has a common goal. They are looking for someone to date. And so, everyone is willing to take chances and connect with many people. That is again a drawback in real life. When you are trying to talk to somebody, how do you get to know if they are even looking for love or not? I mean, of course, you can ask them but you can't do that straight away right. Maybe, a person just has a friendly attitude overall and you mistake it for flirting.

On a transgender site, there is no space for that kind of confusion. Everyone is out there for dating. If you are chatting with someone and you think it's going somewhere, you can pretty much ask them straightforward questions to avoid confusion or disappointment later on.


You Meet a Person Only When You are Ready

This is a big advantage of dating through a trans dating site. There is no time limit. You can communicate with a person for a fairly long period of town without facing any pressure of having to meet them.

On a transgender dating site, you can build up your rapport with a person slowly and organically. Get to know their interests, hobbies, and their worldview. Talk to them regularly over a period of time. And if and when the two of you feel it's the right time, you guys go out on a date in real life. There is no pressure to do so quickly. In real life, it's the opposite. You spot someone at a café or a bar or a friend's party, get insanely attracted to them and ask for their phone number. If you are lucky and you do get that number, you end up going on dates after casual texting.

This is so not the right approach for a serious relationship. This sort of thing can lead to flings but not necessarily a relationship. It's like you two have started seeing each other before you even figure out what the two of you have in common. And if you guys don't really have anything in common, then the thing just collapses and you both realize it was a waste of time.

A trans dating site follows the good old school model of dating in a way. It gives you the chance to figure out a person and evaluate them before the two of you meet in real life.


A Trans Dating Site is Great for All Personality Types

The so-called real world is full of judgmental people. If you are a transgender person, it gets almost impossible to look for a partner offline. There is fear of social judgment, discrimination and even violence at times. That's precisely why a trans dating site is a safe place for transsexual people to look for their soul mate without the fear of societal disapproval.

A trans dating site is not just for transgender people though. It is open to all sorts of people – cis folk, bisexuals, people who are ambivalent about their gender identity, etc. It is a diverse and liberating universe in the true sense of the world. A trans dating site gives all personality types a chance to look for love.


A Trans Dating Site Protects Your Privacy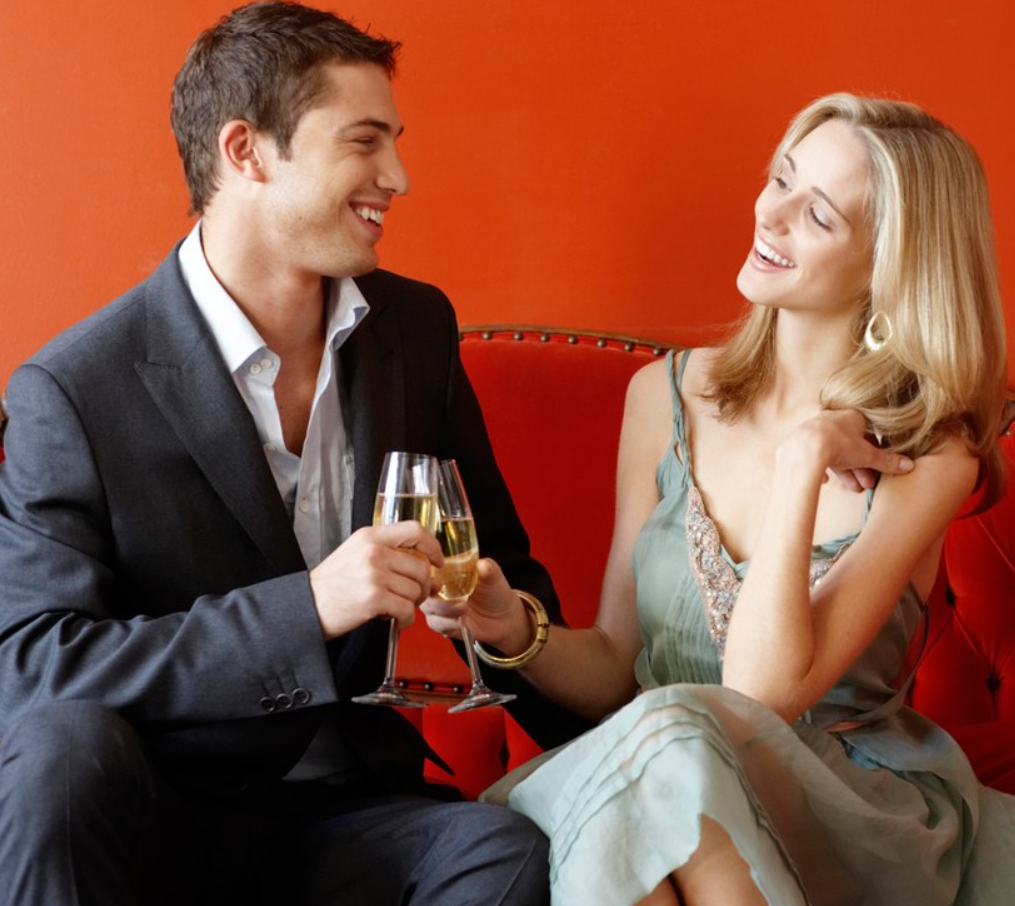 Sometimes, a transgender person can be vulnerable to abuse even online. In such a scenario, a foolproof mechanism for protecting one's identity becomes very important. When you register on a trans dating site, you can choose to give out only that much information about yourself as you desire.

You can of course upload photos and videos of yourself to attract a potential love interest. But you can also limit the pictures and other details that are visible online.

A trans dating site gives you a lot of autonomy in terms of controlling what personal information you share and with whom you share it. In conventional dating, it's difficult to control that kind of thing. You meet someone in real life, get carried away and that makes you more vulnerable to potential harm. It's possible that you got so carried away that you gave your phone number and even address to the other person right away.

A trans dating site can save you from that kind of scenario. Here, things are totally under your control. You are not meeting someone in real life, to begin with. You are checking out thousands of profiles that are registered on the site. And from there, you choose a few profiles and start chatting. But you are chatting with them online, not meeting face to face. So, there is little chance of getting carried away.

On a trans dating site, you can be a little bit objective about the whole dating thing, especially in the initial phase. You can protect your personal information and this saves you from any potential harm or trouble.