A FTM transgender guy is someone who is transitioning from female to male. People who are assigned female gender at birth but they strongly identity with the opposite gender are FTM transgender. They usually choose to undergo medical transition at some point in time. But there is no clear cute norm with regard to that. There are some who skip medical transitioning altogether.

Irrespective of whether they have undergone medical transitioning or not, it is very important for a FTM transgender guy that society perceives him as a man. If that does not happen, it can aggravate the feelings of gender dysphoria that already exist in him. And this is not good for his mental health. It is also important from a romantic point of view since sexuality is deeply connected to a person's gender identity. So, if he wants to join a trans dating site or a FTM dating service, it is important that he is confident of his manly image.

For guys who choose to undergo the Hormone Replacement Therapy, it is relatively easier to pass off as a man. They usually get bi-weekly injections from the doctor. Besides, there are numerous other ways of getting injected with hormones; it can be through gels, patches and many other ways. Some FTM trans guys will also get testosterone treatment which will work on their faces in a way that gives them a more masculine appearance. It would also make their voices somewhat heavy and manly.

Then, there are some who would choose to go even a step further and undergo chest reconstruction surgery. This surgery specifically flattens out the chest area to give the chest a masculine appearance. Then, there is the bottom surgery performed in order to remove the vagina and create a penis for the transgender man.

However, there are some who choose not to have these treatments for certain reasons. And for such trans men, passing as a man in public might be a bit more challenging. Then most FTM trans guys start coming out even before medical transitioning. This is important because you can't just wait for the treatment to show effects and then come out. You got to tell society that you are a guy even before.

The whole process of coming out as a man publicly can be quite intimidating for a FTM transgender guys. But with certain tips, you can conveniently pass as the guy that you already are.


Use a Binder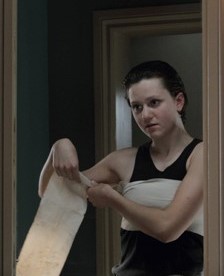 The biggest source of gender dysphoria in FTM transgender guys is the chest area unless they have had the top surgery, of course. So as a trans man, if you haven't had the top surgery yet and want to flatten out your chest area, the best option for you is to buy a medical binder.

Medical chest binders are easily available online and come in many different styles. There are also plenty of commercial chest binders available in the market these days. It is important to buy the right size though. If you bind your chest using a binder that is a bit too small, it might create difficulties in breathing and you will end up having pain in your shoulders and back.

Trans men who don't quite want to go for a medical binder can also bind their chest using a sports bra. In fact, using a sports bra is quite a safe way to bond your chest with minimal risk of side effects or injuries. Some FTM trans guys would also use layering to bind their chest using a shirt or bra layering.

However, according to experts, you should not wear binders for longer than 8-12 hours. Also, you should avoid sleeping while wearing your binder. It is also important to have a day off in between once in a while. You have to make sure that you aren't binding everyday in order to avoid any side effects.

Following these tips, you can happily use a binder to flatten out your chest area. And this will certainly increase your confidence and make people notice you as a man when you are out there in public.


Make use of the Packing Technique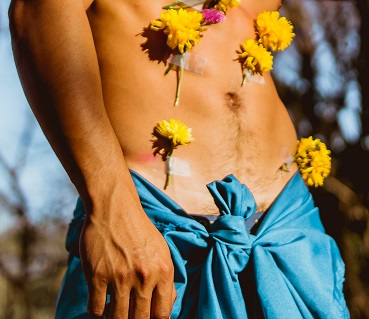 Now, packing is a technique that trans guys make use of to give the illusion of a penis. It basically involves putting something in your pants to mimic the appearance of the bulge created by male genitalia.

Packing is a great way to enhance the self-confidence of a FTM transgender guy who hasn't had the bottom surgery as yet and increases his chances of passing as a man. After all, sexuality is a very important part of your new gender identity. So, it is natural that you want to simulate the whole experience of having male genitalia.

These days there are so many commercial packers available online. These packers come in different materials and varieties including silicone. And the best thing is they are more or fewer replicas of male genitalia. However, for a trans guy who is new to the whole experience of packing, it is best to try a simple technique first. He can just use a rolled-up sock and place it properly at the right spot inside his pants. It's way cheaper than using a commercial packer and he can try it out and decide for himself if he likes the whole experience or not.


Learn to Project a Masculine Appearance

This is the key to passing as a male in society. With pro masculine body language, your chances of passing as a man increase dramatically.

The first step of building this masculine image of yours as a FTM trans man is to get used to wearing a man's clothes. When it comes to clothing, everyone has a different approach that suits them. Some trans guys like to go with oversized clothing to get that super manly look. If you perhaps wear a shirt size larger than usual, your shoulders might look bigger and slightly bulkier. But there is no rule really. Well, fitted clothes can also give the impression of a chiseled, toned masculine body.

The important thing is to find men's clothes that go with your personality and eventually develop your own style. Once you start getting used to male clothing, behaving as a man will also start coming naturally to you. You can also check out profiles of trans guys on transgender dating websites and see what they are wearing.

Now again, there is no manual really that can teach you how to behave like a man. You just have to closely observe men in public places – the way they walk, the way they sit, how they move their head while talking, the tone of their voice while they are speaking. You can also interact with other trans men through a transgender forum and take their advice.

To begin with, one thing that a FTM transgender guy can focus on is sitting. Generally speaking, men tend to literally spread their legs wide apart while sitting. They sit in a very authoritarian position taking up a lot of space with legs as wide as possible. So, this is something that you can begin practicing as a trans man. It is easy to remember and also simple to practice.


Do not feel compelled to fit into a Box

As a FTM transgender guy, the way you want to protect yourself is totally your call. It depends on your personality and orientation. Many trans men have fluid general identities, that is they are Pansexual. Now Pan Sexuality can be defined as a sexual or romantic attraction towards anybody irrespective of their gender identity. So, if you classify yourself as a pansexual trans guy, then you lay down your own rules. You don't necessarily need to then get into the entire masculine discourse of heterosexuality.

A FTM trans guy can also prefer to date gay men. Or he may prefer to go the cis guy way, dating heterosexual women through a transgender dating site or a transgender dating app. So, one has to understand that even as a FTM transgender guy, one can have fluid gender identities and that's totally cool. The way a trans man wants to project himself is totally his call. He might just want to meet single women through FTM trans dating site or a transgender dating app or he might just want to date gay men.


Get Inspired from the Lives of Well-Known Trans Men


There are so many trans men icons who have fought societal prejudices and stereotypes to emerge a winner and live a successful and fulfilling life. If you want happiness, you have to go through the grind and find it out. You just can't run away from problems and struggles. A FTM transgender man can take inspiration from the lives of famous and successful trans men. This will do wonders to his own image as a trans man and show him the way forward. You can go through a transgender blog to gain insight into the lives of famous trans men.

So many movies have been made about the lives of trans men. There are also movies starring trans men. Most of these movies depict the problems faced by transgender youth. These offer a realistic peep into the world of trans men.

There was the iconic movie 'Becoming Chaz' that was released in 2011. This movie was based on the life of Chaz Bono, the son of Cher, who has also penned down a book on his multiple experiences as a transgender man.

Then there is the 1999 movie 'Boys Don't Cry' based on the life story of Brandon Teena, a young trans man who was murdered in 1993. And it's so important to mention the contribution made by the legendary Buck Angle in the field of trans awareness. He is a filmmaker, speaker and advocate. He also stars in a documentary made about his own life.

Then there are other famous movies incorporating trans issues such as Just (2002), Call me Kade, Boy I Am (2006) and About Ray (2015).

As a trans man, it is very important to know all about various issues faced by transgender folks and how so many trans heroes have fought out these issues. As a FTM trans guy, you can also join an online transgender forum and communicate with other trans men.

All this will increase your awareness of trans issues and strengthen your identity as a trans man. Knowing that there are so many like you who have fought societal prejudices and emerged a winner, you will no longer be afraid to live out your identity.