Emotional issues can crop up in any relationship. And if not resolved at the right time, these can ruin even the best of love stories. You have met the partner of your dreams through a transgender dating site or a transgender dating app. You look forward to the new chapter of your life. But this is only half the battle won. As you take your relationship forward, it gets very important to look out for any emotional issues that can potentially jeopardize your relationship.

Emotional issues in a transgender relationship don't have a eureka moment! They just appear all of a sudden, out of nowhere. Not everybody is emotionally stable. In fact, most people struggle with some kind of emotional peculiarity. For example, some people are just too insecure about their looks all the time, there are others who smell a conspiracy behind literally everything and there are some who can be so self-obsessed that they tend to ignore their partner.

Whether you have met somebody through a transgender dating app or a transgender dating site, the first step towards resolving any of the emotional issues between you and your partner is to recognize that these issues exist. These little emotional peculiarities and quirks that exist in every individual become issues over a period of time. But if you pay close attention to these typical behavioural patterns of your partner early on, then you can prevent these from becoming an issue.

After all, the best of relationships is built on a solid foundation of trust and communication. Once you have figured out the emotional issues that come up in your relationship, it is time to work proactively with your partner on resolving them. Here are some important tips that would help you identity existing emotional issues in your relationship and then work towards resolving them.


Dealing with an Emotionally Unstable Partner

Nobody wants to be with an emotionally unstable person. Dating an emotionally unstable person can damage your own mental health. If you have recently started dating someone you met through a trans dating site and you have realized that they have frequent mood swings, they get upset suddenly for no visible reason and could even get angry and abusive out of the blue, then you are dealing with an emotionally unstable person.

Well of course, when you are in love with someone, then you just want to ignore the nagging aspect of their behaviour and focus on positive things instead. After all, nobody wants to break their relationship just because of a particular personality trait of their partner. So, to begin with, you should try and figure out ways to deal with your partner's emotional instability. If you observe their behaviour closely, you might be able to figure out a pattern. Are there some specific things or topics that upset them? If you are lucky, avoiding those specific things might help resolve the issue altogether. But their emotional instability might be symptomatic of deep-seated unhappiness with their own self and what they have achieved in life. So, you can try and connect them with their positive side. Help them focus on their goals and ambitions. Make them feel loved and extra special. Well, this is true of any relationship but is especially applicable for people who have emotional problems due to pre-existing baggage. It could be their failed past relationships, troubled childhood, anything. But love and nurturing can heal their wounds. And their emotional state would probably get more stable.

However, even after trying all this, if you still face problems and their emotional instability is becoming a source of concern for you and hindering your day-to-day life, you have to communicate this to them. The two of you have to talk it out. Everybody tries their best to maintain a relationship. But it cannot be at the cost of your mental peace.


Dealing with an Overtly Critical Partner

Mutual respect is very important for a relationship. And that involves being supportive of each other's work and achievements. But there are people whose favourite hobby seems to be no holds barred criticism and such people can be toxic for a relationship.

You started dating somebody through a trans dating site or a transgender dating app. And the two of you ended in a relationship. That's definitely some great news! But if your partner constantly finds faults with everything you do and the way you, do it, then that's not cool. We spend the maximum time with the person we are romantically involved with. So, it becomes even more important that our partner has a positive outlook towards our goals and achievements.

An overly critical partner can totally destroy one's self-esteem. It can make a person doubtful about everything they do and in the worst-case scenario; they can even end up in depression. So as a rule of thumb, you should avoid dating someone who has a habit of commenting negatively on everything you do. Such people are plain toxic. If a person is emotionally unstable, you can still heal them with love. But a partner who finds faults in everything you do is most probably manipulative and toxic. They might just end up damaging you. So, it's not worth the risk. In fact, a golden rule to follow is to be super cautious about self-obsessed people the moment you start chatting with prospective love interests through a transgender dating site or a transsexual dating app.

However, it is still very important to make efforts to resolve this issue. Try to talk it out with your partner. Communicate your concerns to them in a straightforward manner. A loving and caring partner will definitely try to make amends in their behaviour once they realize it's not good for your emotional health. Try to understand their perspective as well. Maybe, they are just trying to motivate you to be your best version. You have to then tell them politely but firmly that they are going way too overboard with their criticism and that needs to stop. Set boundaries in your relationship. Your partner has to know when to stop. And if they truly value you and love you, they will understand your perspective and change their behaviour.


Dealing with a Self-Obsessed Partner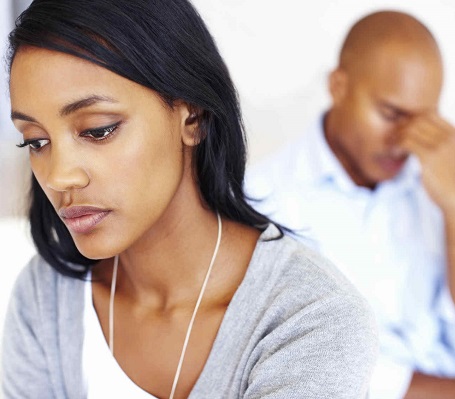 Now this one can be quite tricky. When you have just started dating someone through a transgender dating app or a transgender dating site, it is obvious that you want to give the maximum time to your newfound relationship. And you expect your partner to do the same. But what if you end up with someone who is way too self-obsessed? That can be damaging for your own self-esteem and for the relationship as well.

So do check out for the red flags early on in the relationship so that these issues can be resolved before it gets too late. If you have a partner who constantly talks about just themselves, their achievements, likes and dislikes, it can get a bit overwhelming. Self-love is good but self-obsession isn't. When the two of you meet, there is no conversation. There is just this long monologue in which your trans partner is constantly talking about himself/herself and they are treating you like a dummy. When you make some plans, it's all about their priorities. If they are busy, they will just cancel the plan at the last moment. But if you are busy, you have to adjust. When you are planning out where to go for a date, it's always his choice. And you just have to agree. Well, what I am trying to say is that it can be incredibly difficult to be with such a self-obsessed person.

So, you have to just communicate your concerns to your partner. They got to know your identity and self-respect are of utmost importance. The most important thing is for you to evaluate if the two of you are still in love. If someone is truly in love with you, they would not make you feel neglected and sidelined.


Dealing with an Emotionally Weak Person

An emotionally weak partner can be more of a liability than an asset in a relationship. They would constantly nag you with the most inconsequential of things. They would need you repeated reassurance about literally everything. If they had a bad day at work, it will affect them emotionally and they will expect you to get them out of it. If there is some problem at the workplace, they just won't be able to handle it. They would just completely break down and expect you to get them out of this mess.

If you've started dating someone through a transsexual dating site or a transsexual dating app and they happen to fall under this category, then your life can get difficult. Well, emotionally weak people are not really bad people. They are not emotionally unstable either. They are just vulnerable. If they have a loving partner who is also emotionally strong and can protect them from all stress and worry, it can be a great thing for them. But maybe, it's not a that great thing for you as an emotionally strong partner.

You do have your own life also at the end of the day. You got deadlines to fulfil, goals to accomplish and many other things to do. There are times when you just want to relax with your partner and not constantly having to act like an agony aunt who has to fix all their issues! An emotionally weak person can be mentally and emotionally draining. You don't want your relationship to resemble babysitting in which your partner is the baby and you the babysitter!

So, if it's getting too much for you to handle, talk it out with your partner. Set boundaries with them. Make it clear that there is a limit to which you can fix things for them. They have to learn to stand up for their own life and sort it out. If it still doesn't work out, you could consider seeking the help of a relationship counsellor. You could even consider joining a transgender forum where you can communicate with like-minded people from the trans community and take their advice.