Now that you've met the transgender woman of your dreams, the next move should be to ask her out on a date. When she says yes, you are obviously on cloud nine! So it's easy to get carried away and ignore the actual practical part which is planning the date. But that will be a sure-shot route to ruining the whole thing. The future course of your relationship depends on that elusive first date. So it is important you spend a considerable amount of time and energy planning it out.
As the adage goes, the first impression is the last impression. In order to woo the transgender woman of your dreams, it is important that everything about the first date is in sync with her personality and sensibilities. Each individual is unique so you cannot have a generic date plan for every situation. You got to do a bit of homework and come up with something that strikes your trans woman as interesting and fun.
You might even be nervous and jittery thinking what if she gets bored on the date. It is obvious to have those mixed feelings when you are embarking on something new. But there is no need to panic. Planning an awesome first date is no rocket science either. You just got to be a bit smart, innovative, and creative.
This article gives you a couple of tips that would help you in planning that great first date with the trans woman of your dreams.
Come Up With Several Options for the Date Venue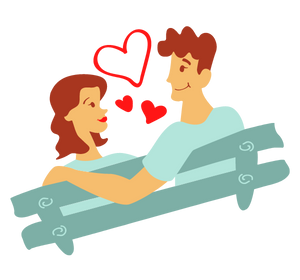 This is important. A date is about two people. So you can't just announce to your transgender woman that you've booked so and so place and that's where you got to go. You have to give her a couple of options to choose from. And that's why planning in advance is necessary.
Obviously, it's not possible to have an unlimited number of options so 3 is a reasonable number. Give her at least 3 options to choose from. No matter how well you've figured her out, you can never be sure about someone, especially when you haven't ever met them in person before. That is another reason why having a couple of options for your date venue is important.
It will also give her the impression that you genuinely care about her likes and dislikes. It is obvious that when you meet someone through a trans girl dating site and have just communicated with them online, there are some doubts and hesitations on both sides. That is why it's important to go slow and take the preferences of your trans woman into consideration.
It's best to go for venues that are relatively near to wherever she stays so that she feels safe getting back home. On the first date, she might not trust you enough to drop her back home even if you make the offer with all good intentions. Therefore, it's important that the date venue is somewhere close to her residence so that she can get back safely by herself as well.
Take Her Personality into Account While Deciding the Date Venue
The best rule to follow is to have three options in hand – one with a classic and neutral date venue and two others that are customized to suit your trans woman's personality and hobbies.
If you are going out on a date with her, it's obvious that you two have been chatting for a while through a trans dating site. So you must have figured out something about her likes and dislikes. Is she a rock music girl? Or is she someone who would enjoy a date at an artsy café or bar with some jazz in the background? You got to figure these things out. Maybe, she is not that much into music at all. Perhaps, she enjoys outdoor adventure more. In that case, you might have to plan out a different kind of date for her altogether.
When you tell her about a date plan that's totally custom-made according to her aura and persona, she would really appreciate it. Your transgender woman would obviously notice that you haven't just given her a list of stock venues to choose from. On the contrary, you made a great effort to figure out her vibes and plan accordingly.
It's best to keep one option classic and safe just in case she wants to keep it conventional and low-key since it's your first date. Whichever option she chooses, but she will certainly notice and admire your initiative in figuring her out and planning a date accordingly.
Keep Your Budget in Mind While Planning the Date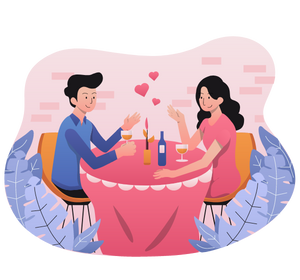 When we are trying to impress someone, it's easy to go overboard and spend beyond our means. Resist that temptation. If a girl falls in love with you, it's not for your money or the expensive places you take her out to. It's for your personality, charm, and sincerity. So when planning out that first date with the trans woman of your dreams, make sure you stay within your budget.
It's very much possible to have a great date even within a limited budget. You just need to be a good planner. Check out various deals and discounts being offered at several restaurants and then choose some options accordingly. It's very important that you are comfortable with the prices of the place you choose since you got to bear all the expenses yourself. As a rule of thumb, you pay for the first date, and then for the subsequent dates, you and your partner can split the bill.
Once you reach a certain comfort level with your trans girl, you can tell her your concerns without any hesitation or embarrassment. You can confide in her that your budget is a bit limited. She would not take this against you. On the contrary, she would appreciate that you trust her enough to share such an important detail of your life with her. Being open and honest with one another is the basic foundation of any relationship. To begin your first date on that note.
Remember Your Online Chats with Her
Now that the planning part is over, it is very important to figure out how to behave during your first date. Obviously, you try and strike a great conversation. Starting though is the tricky part since the two of you have only spoken through a ts dating app and are meeting for the first time. A golden rule to follow is to remember all your previous chats with her and initiate a conversation accordingly.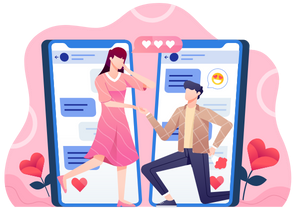 Even if you had been talking only through texting till now, there is a certain rapport you've built. So take it forward from there. Remember any specific comment she made about something in one of your chats and bring that up. Tell her how that made you think about a particular subject. The safest way to start a conversation is to talk about general things like hobbies and interests. Everybody likes movies and music to a certain degree. So you could talk about that as well.
Real-life chemistry is obviously very different from talking to someone online. A lot of it is destiny really. It can be like fireworks or go totally cold. But remembering your online chats with your trans woman is a good place to start. Once the initial awkward phase is over, your natural chemistry will come into play. But to begin a conversation, you got to start from somewhere.
Ask Her Out On a Second Date
If it all goes well and the two of you are having an awesome time on your first date, it's time to ask her out for a second one. If she had a good time with you, there is no reason really why she would say no. But it's important to make that second date offer right there and then when you are out with her because if you leave it for later on, she might think through it and change her decision. And you don't want that to happen!
When you are in the flow of things and there is some chemistry building up between the two of you, that's the best time to ask her if she would like to see you again. And once she says yes, you would have a brand new date to plan and look forward to!
Ask Her to Text When She Reaches Home
For a woman, it's very important that you are concerned about her safety and well-being. You might be the best-looking and charming guy in the world but all that doesn't amount to anything for her unless you are considerate and caring. Make sure that once the date is over, you ask your trans woman to text you once she gets back home.
If she forgets to text you for some reason, take the initiative to text her or call. That would make her feel that you genuinely care for her.