One of the most important things about embracing your new identity as a trans man is being able to own it. You want to feel that confidence in your smile and demeanour and that manly swag in your walk and attitude as you make a foray into the world of masculinity. To put it simply, you want to come across as an attractive guy who is well sought after.
As a FTM trans guy, you are probably looking forward to dating someone. But your mind is full of apprehensions regarding your identity. Even if you are on hormone treatment, it takes a while to develop tangible physical characteristics of the 'male 'gender. So it's important to stay confident, poised and have full faith in yourself, no matter what the circumstances be. The first and foremost rule to looking exceptionally attractive is convincing yourself that you are hot. That conviction shines through your face and being and people would be irresistibly drawn to you. Such is the power of positive thinking.
Next, it's equally important to work on your looks and dressing sense. The dating scene is getting more and more competitive. So you got to be particular about putting forward your best version. If you've recently joined a transgender dating site and are communicating with a number of potential love interests, you are definitely looking forward to having a real date at some point in time. That is why it's important to be always super well-groomed and never go lax about your appearance.
This article offers a few tips that would help you look exceptionally attractive as a trans guy.
Dress According to Your Personality and Aura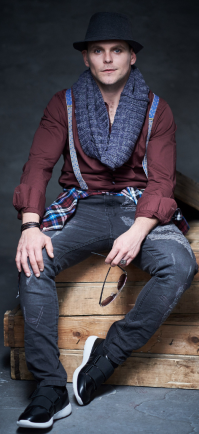 Everyone has a unique aura. And that aura defines a lot of things about us – the way we communicate, behave and all that. It's important for a trans guy to go for a dressing style that complements his personality. It's not just about how expensive your clothes are or how much you follow the latest fashion trends. If something looks awkward on you, it's probably not meant for you.
Develop your personal style statement rather than blindly aping the latest fashion trends. Notice the kind of clothes that look best on you and customize your wardrobe accordingly. When you see a strikingly attractive male fashion model displaying the latest line of a high brand in a fashion magazine, it's obvious that you fall in love with those clothes instantly. But just sit back, relax and try to visualize how these clothes would look on your body type. Ask yourself if you are comfortable with those colours or patterns. What works very well for a cis guy doesn't necessarily rock for a trans guy as you have areas to camouflage like chest and butt.
Look for inspiration in the dressing style of other trans male icons. Check out their social media handles. Scroll through a transgender blog and get to know how other trans men like you are dressing up. This will help you develop a unique style statement over a period of time.
Don't Go for Clothes that are Too Loose or Too Tight
Well, it might be challenging for a trans man to find clothes the right size. Even if you are on hormone therapy, it takes time for your body to redistribute fat according to male body shape. So, you always have the problem of a shirt being a bit too tight on the chest even if its fits perfectly on arms and shoulders. It's the same for jeans or pants. The waist might be perfect but the pants are just too tight on hips. Many trans guys get really conscious of all this and tend to buy clothes of sizes considerably bigger than their usual size. But that's not the right approach.
Wearing baggy or ill-fitted clothes is not going to make you look attractive. It's just going to be unflattering on your body. So the trick is to just try and try till you find something that fits you almost right. It will mean quite a bit of extra time for shopping and multiple trips to the changing room. But it's totally worth it. Well, fitted clothes would make you look attractive, irrespective of your built and physique. If you are concerned about your butt and thighs being too prominent in fitted pants, then it's the style that you have to change. Going for oversized pants won't make you look good.
Be Careful While Selecting Pants
Now, pants are a tricky business when it comes to a trans man's wardrobe. You want to go for pants that downplay the feminine bits like butt and thighs. So a good rule to follow is to never go for pleated trousers as these would just highlight the thigh and hip area. It's best to go for the classic, basic pair of pants that is flat-front so that it doesn't emphasize your hips.
Try Out Dark and Solid Colours for Shirts
Dark and solid colours would help camouflage the chest area, making it less obvious. So a black shirt or a deep blue shirt is a great choice. On the contrary, shades like fluorescents, whites and yellows will make the chest area even more obvious. So when in doubt, go for black.
Try Out Shirts with Irregular Patterns
It cannot be emphasized enough that one of the main concerns of a trans man is to hide any unwanted bulge in the chest area while dressing up. Shirts with irregular patterns work very well for that purpose. The irregular pattern kind of tricks the eye, making any bulge in the chest less obvious. Regular patterns, on the contrary, would draw even more unwanted attention to the chest. So FTM transgender guys should try going for shirts with irregular or asymmetrical patterns. These would complement the manly physique.
Don't Be Afraid to Wear T-Shirts
A lot of trans guys shy away from t-shirts thinking it would be unflattering on their bodies. Nothing could be farther than the truth. A well-fitted t-shirt would emphasize your arms and shoulders, thus making you look manlier. When one tries to visualize perfect masculinity, broad shoulders are the first thing that comes to mind. And t-shirts are great in that they create that illusion of those perfectly square, broad shoulders.
It's true that some t-shirts might be problematic for the chest area if that is your concern. But if you look around enough, you would definitely find styles that complement your arms and shoulders without drawing attention to the chest.
Work Out and Eat Healthily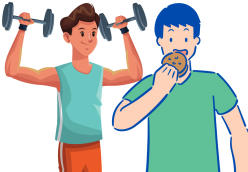 This is an obvious one. But many trans guys choose to overlook this. When they are on treatment, they tend to wait for the treatment effects to settle in and then start working out. But you have to start exercising as soon as possible. In fact, the most important goal of your workout should be to lose as much weight as possible. Once your body fat gets totally transformed into the male physique pattern post-treatment, you can go slow on weight loss. But till then, it's important to lose as much body fat as possible.
A lean, sculpted physique would naturally take care of all those problem areas like the hips, thighs and chest. It is equally important to eat healthily and drink plenty of water so that your skin stays hydrated.
Remember that looking like an irresistible guy is not just about having that perfect physique. It's also about having a great skin tone. When you work out and eat healthily, your skin shines with that vitality.
Pay Attention to Basic Grooming
Basic grooming is important for a trans man. Make sure you moisturize your skin regularly, shave on a regular basis and use deodorant. Your hair is also an important part of your personal attractiveness quotient. Look for a style that complements your masculinity and then stick to it. Go for regular hair spas so that your hair is in the best of condition at all times.
Your skin also needs to be squeaky clean. You don't really have to go for facials but make sure you shower regularly; use a face wash and a scrub at least once a week.
Go for Shoes that Give the Illusion of More Height
When one thinks of a manly physique, a talk form or silhouette instantly comes to mind. For a trans man who has been chatting with someone through a trans dating site, it's important that his lady love finds him tall and striking when they finally meet.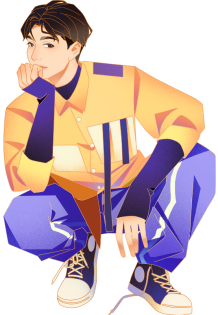 One golden rule to follow is to go for shoes that make you look taller. Boots especially are great at giving an illusion of greater height. So go for different styles of boots that complement your manliness and also take your style quotient up by a few notches. For daily wear, sneakers are also a great option. But when you are trying out a shoe, just remember to stand in front of the mirror and see if it creates that illusion of a longer physique or not.
Last but not the least, it's most important to be confident in your own skin. At the end of the day, people admire you for your originality and uniqueness. It's good to make these efforts to improve your external appearance but never lose your essence. Because your essence is what really drives the world crazy, in a good way that is.