In the time of today's era, the urge of using with the knowledge about how to use the internet has come across par excellence. This age has turned everything to adapt a virtual ground. If a person wants to know about what is happening in US assembly, or about the motels in the Maldives for vacations, or even wants to purchase any appliance or fetching analytics for some tasks; websites are the prime source for all of these. Nonetheless, a mere question always pops up in mind that Is it safe? Am I hacked? Are my credentials protected?... and so on.
One thing that comes up with these situations is VPN reviews by the dark web team. Referring to VPNs, the prime and foremost function is to protect the user from the attacks of hackers. Yet, VPN can additionally become a threat otherwise, because most of the VPNs are premium and paid. Nonetheless, the online free versions can make the situation quite detrimental due to having malware.
While keeping in view that whether a website is safe or not, a few signs must be taken into consideration for this purpose.
A URL without HTTPS:
This is a clear sign that the URL is not well protected and secured. So, the URLs with HTTP indicate encryption. An SSL certificate is also lacking for such websites.
Websites Privacy Policy: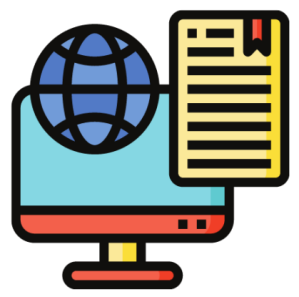 A privacy policy of a website must elaborate on which way the information is compiled, utilized, and protected by the website. It is usually recommended to find one and read thoroughly: to get information beforehand.
Lacking Contact Information:
It is quite easy and accessible when some contact information is given about the main entity. A survey on websites has claimed that 44% of the users will leave the website if no proper phone number or email address is not provided.
A Trust Seal:
There are a plethora of websites that have a seal (simply a lock icon) of being verified or non-verified. Here the VPN review comes in handy, which can prevent hijacks from non-verified ITP's.
Mass Review:
Quite a lot of audience come across frauds and fake websites might be due to emergencies or Lack of VPN knowledge or even fake VPNs. So, if a website is well-known for such breaches and fraudulent acts, then it is a clear way of regarding it as unsafe for credentials.
On-site Spams, Pop-ups, and Redirects:
Some on-site fake warnings, scams, advertisements, vulgar ads, and unknown tabs continuously opening upon every click, clearly states that it is a scam or has malware or a virus.
After knowing a few prominent signs related to the safety of the website there comes the protection that a VPN can provide. The VPN security Tools can assist in making sure that the website being used is safe.
You perhaps have an antivirus mounted on the device, correct? Maximum ordinal security enterprises advance coordination that displays the consumer when there is a secure website. Furthermore, VPN facilities and pentesting functions do aid a lot. A VPN facility delivers a protected, encoded channel for virtual movement to flow. Not one person can see thru the passageway and develop their hands on one's online information.
How VPN Can Help:
A VPN creates a kind of channel that averts hackers, snoopers, also internet service providers (ISP) by eyeing one's direct communications, the internet antiquity, credit card data, downloads, or whatsoever that is referred over a system. This channel cannot be breached, and the communications cannot be beheld.
The VPN association is secluded, as well as it can create any unrestricted system secluded for those who practice them. Moreover, the VPN can be utilized on a computer or any device containing laptops, receivers, and tabs.
Conceivably furthermost, a VPN safeguards information. This statistic embraces prompt messages, electronic message communications, copies, login data, as well as which website is visited. The VPN amends the IP address, also. This forms it appears like a device or a computer is used from somewhere else. This creates it likely to contact sites such as Facebook if blocked otherwise. This condition also happened in the situation where certain apps got blocked or banned by the higher departmental authorities and in turn, people used VPNs to use despite the ban.
Now conclusively where the safety of a website is under discussion the VPN service also comes side by side. The reason is today no one can identify whether it is fake or nor or it is a scam or not. Perhaps, busier lives always hope on to less time-consuming ways. So, does the VPN assist here by location changing, privacy protection, security upsurge, and unblocking websites? It provides a whole different realm of safety and security to the user and protection towards scams and frauds. Nonetheless, VPN also infers fraudulency of it as well.
Avoiding payments of premium VPN versions, the free and online VPNs may itself be a scam and become a hacker's direct pathways, rather than averting it. Few articles for instance placards flashing persistently overstated assurances, or very little artefact costs termed to be some definitive signs that a website or advertising on the website is not protected. Even though they may appear to be something from the back 90s, still up till now some persons overlook quite a cleat and advent signs and confide in the websites, which use the scamming techniques and tactics.
Regardless of this all, it is a factual statistic that virtual technology corporations are capitalizing on safekeeping, and it is merely on the credibility of the consumers to correspondingly do their piece of work on the subject of direction-finding. A benign and harmless website is quite significant, but then again so is safe internet surfing, as well as the few signs mentioned and discussed in this article regarding website safety and VPN review can assist marvellously to behave wisely on the web.