Everything in the world today has shifted to the digital pace making this a lot easier. There are seamless transactions in terms of finances, marketing, sales, and other areas of life. There is no denying that the digital age has greatly improved the way we live. Unfortunately, the numerous positives that we can draw from being in the digital age have been truncated by some negatives. One of the issues with everything being done in the digital space is the threat to security. With one piece of information, bank accounts can be wiped clean; hospital records can be erased, alterations can be made to a school's system, and a host of other issues. Cybersecurity has become a prevalent issue that keeps on getting worse. Since 2013 over 3.8 million records are stolen daily. These issues have rendered colonies defenseless, and many have not recovered from the losses incurred from the data breaches.
One of the ways we can solve the issues associated with cybersecurity is the adoption of VPN services. The next question that will likely pop into your head will be, what is a VPN service?
VPN is an acronym for Virtual Private Network; it is implemented using public wires or the internet to connect to offices and users remotely. Most companies use VPN services to secure their internet activity and other sensitive information that The Dark Web can access. You would be surprised at the rate at which cybercrime and privacy breaches are recorded daily. Unfortunately, perpetrators on the dark web are constantly looking for new ways to gain access to different company databases. Hence, to prevent any unfortunate situation that could derail the company, you need to employ the best VPN services.
Now that it has been ruled that VPN services can deflect the operations done on the dark web, it is important to show the services get the job done.
Here are six ways VPN usage can improve cybersecurity.
Remote Access
With the pandemic happening, several people are working remotely using their internet connection. These employees would have been accessing private company files from the comfort of their homes without speculating a thug. It is much easier to use the company internet connection as there may be some VPN services and other cybersecurity measures. When working from home, the risk of getting sabotaged by people on the dark web is high. Getting the best VPN service for your work at home will be the best choice. VPN service will help encrypt all the data from your end of the connection and secure your company's network. However, you need to conduct relevant research to determine the best VPN service to use.
Anonymity
Imagine if all banking transactions were made public? A thought that will not be palatable for many. VPN service helps to shield companies and businesses, especially during sensitive operations. VPN will help hide the IP address, location, and other sensitive information that will be hard to access from the dark web. Many companies use VPN services to protect their identity in matters of national and global importance. The discussions, eating, and agreements are all disguised and kept anonymous to protect the lives and properties of people.
Cloud-Based Service Easy Access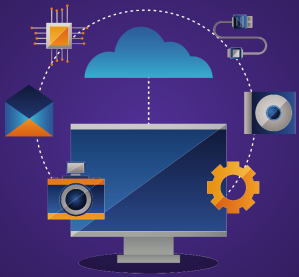 One of the perks of the digital age is the provision of cloud-based technology. Not only does it improve productivity, but it helps to reduce the strain of constantly searching for files. Companies have averaged on the effectiveness of this service and so have hackers. People on the dark web can infiltrate a company's database by getting into the cloud to store their data. However, with a string VPN firmly in place, you are sure to be protected from hackers. Any attempt to breach from outside sources will be immediately shut down.
Easy to Set Up
Understandably, many companies are worried about their security and privacy. Often, they don't secure their data because of the complications of cybersecurity measures they adopt. Interestingly, VPN is easy to install and implement in any organization. With VPN services you can rely on, you don't need to stress communicating the cybersecurity measures in your organization.
Affordability
How can something so affordable secure data worth millions of dollars? The sheer fact that VPN is affordable and effective baffles people. Companies need to break the bank to get the best VPN services to protect their data. It is a much better alternative for small businesses looking to start cybersecurity protocols early.
Tunneled Connections
Going back to working remotely, many companies use instant messaging tools like Slack, Telegram, and others to communicate frequently. However, if hackers get a hold of the conversation, millions could have been lost in a matter of days. However, VPN can help protect communication between and among people in an organization. There is a feature that excites many companies and assures them of privacy in the organization. Tunnel connections are the feature that allows companies to send and receive messages without any other party seeing them. What VPN does is, encapsulates data pickets that protect the original data when it is being transferred from one person to another. It is more or less like wearing a jacket in cold weather. The person is the data, and the jacket is the VPN service, while the weather is the hacker.
Conclusion
VPN has provided companies a better alternative to combat the activities done on the dark web. It has made it possible for small businesses to grow, with secured transactions to leave room for more growth. However, with VPN being a solution in the cybersecurity discourse, some ineffective VPN services may incur losses. It is therefore important that you make inquiries to get the best VPN service. It is best to get a service that is tailor to your needs and objectives as a company. You can have a comprehensive list that highlights the advantages and disadvantages of different VPN services. All these are important in offering security for your business and the employees.