A long-distance relationship is always a tricky proposition. Spending time together is crucial for strengthening the relationship, at least during the early stages. A long-distance relationship in such a scenario can cause confusion, agony and even a feeling of detachment from your partner. Even in transgender dating, a long-distance relationship has its own challenges.

But that doesn't mean these challenges cannot be overcome. If the two of you are genuinely in love, you can together overcome these temporary obstacles. The important thing is for you to stay constantly connected despite the distance and to find new ways and means to express your love and desire for each other.

In trans dating, if a long-distance relationship stands the test of time, it is a beautiful feeling. It means that the two of you are really meant for each other. But that doesn't mean you can leave the success of your long-distance relationship to destiny or fate. The two of you have to constantly work on it and first of all convince yourself that despite the distance, you are going to make it work.

Here are a few tips that can help you make your long-distance relationship a success despite the distance.


Communicate with your Partner Before you Leave

In transsexual dating, one of the scenarios is that the two of you were located in one place when you started dating. But then for work commitments or other reasons, one of you had to relocate to some other city. Now here is the catch. If it's so important for you to move to another city, you have to discuss it with your partner before you leave.

The two of you are in a relationship that involves commitment and mutual trust. You can't just casually inform your partner that you got to go because of so and so reason and just leave. You got to sit down and have a proper talk with your transgender partner. The two of you need to be on the same wavelength as far as your relocation plans are concerned. It is only after your partner is convinced that you should leave.

Trust is the building block of any relationship. And for a long-distance relationship, it becomes even more important since the two of you won't be seeing each other for a long time. So, at the beginning of such a relationship, when either of you has to move elsewhere for whatever reason, it is very important that your partner supports you in this decision.

If you just leave without informing them properly or if they do not agree with this new structure of the relationship, then it will cause trouble in your relationship eventually.


Make Time for Each Other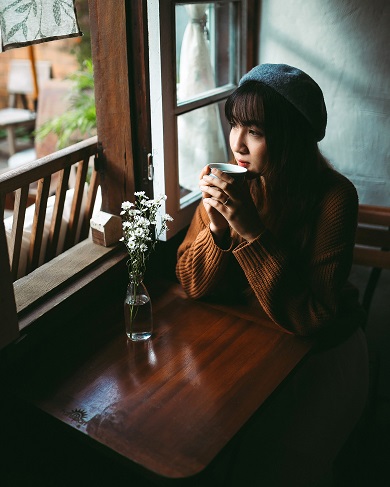 This is the most important aspect of a long-distance relationship. In long-distance trans dating, the two of you have to be super committed towards communicating regularly. Distance is only an impediment as far as face-to-face communication is concerned but the two of you should be constantly in touch through phone and various social media platforms like WhatsApp, Instagram, etc.

Make it a point to talk to each other over the phone or Skype or any other live chat service at least once a day. If you have time to shower and have your meals and exercise and relax a bit, then you cannot be short of time to communicate with the love of your life. Even if you are super busy, talk to your partner before you hit the bed.

Try to stay in touch through cute little messages and emoticons even during the day. Even a simple 'Hi baby, I miss you' message on WhatsApp will bring a sweet and alluring smile on the face of your partner. Give them virtual hugs whenever you can. Ask them how their day is going. If your partner is working on an important project, they are super excited about, ask them how the project is progressing.

A long-distance transgender dating or relationship can be a blessing in disguise if you are constantly creating time for your partner, despite the distance. It shows them that you genuinely care for them and your love is real. Lovers talk about touching and plucking the moon and the stars to make the love of their life happy but if you manage to touch the heart of your transgender lover, they will be over the moon. If you take interest in their dreams, ambitions and goals on a day-to-day basis, they will feel you really value them in a more wholesome sort of a way.

And finally, there can never be a lack of time to kiss your lover virtually and say to them 'I Love You'.


Use Technology to Make Your Communication Special

Lovers these days have the added advantage of technology! In long-distance trans dating, you should well utilize these exciting modes of communication. Gone are those days when being in a long-distance relationship meant you could at best talk over the phone or send love-soaked letters and greeting cards to your partners by post. Now with the help of technology, the two of you have the chance to talk to each other live, just like you would if you met face to face.

With new-age platforms like zoom, you could have a fabulous live dating experience! Set up your room with stunning lights, décor and some candlelight to add to the effect. Bring in some wine or champagne, get dressed to kill and then have a live date session with your lover through Zoom. Ask your lover to recreate a similar kind of setting and the two of you can have a fantastic time together, despite the distance.

You can even use other platforms like Skype to video call each other. And it doesn't have to be live chatting all the time. If you went out with friends and would like to show off your party outfit to your transgender lover, just create a small video and send it to them! Use technology to surprise your lover every now and then. Send them flirty messages and pictures on trans dating apps when they are least expecting those. Use technology to keep the romance and fun in your relationship.


You need to have a Roadmap for Ending the Distance


For a long-distance relationship to survive there has to be light at the end of the tunnel. In long-distance transsexual dating, the partners need to have some sort of an understanding between themselves regarding when the distance will end.

The ideal way of going about it is to fix a timeline for getting back together when one of the partners is planning to leave. They have to shift to another town or city for some unavoidable reasons and that is ok. But it has to be clear that the long-distance cannot be there for an eternity. In a long-distance transgender relationship, the two of you got to sit together and agree upon a concrete timeline for ending the distance before either of you leaves.

And then during a long-distance relationship, the two of you need to constantly discuss your future plans together. How much time is left before you guys can be physically together? Sometimes circumstances change after a person has shifted to another city and there can be some fluctuation in the timeline for getting together that you had previously decided. That is ok too. But the important thing is the two of you should be equally focused on getting back together after a certain point in time.

A major reason behind the failure of long-distance relationships is the change in peoples' priorities once they leave. If your partner is constantly wishy-washy about their plans to get together and they do not want to commit to any specific timeline, then it is not good for the relationship. After all, people put up with long-distance and lack physical intimacy only because of the hope of being together with the love of their life soon. Nobody wants their relationship to be long-distance forever!

So, for long-distance transsexual relationship to succeed, it is very important that your future plans are always a part of your conversation. You need to have a concrete vision with regard to your future life together and a proper timeline to execute it. And you need to keep reminding each other about that vision and keep a tab on the efforts they are making to get back. This would make the relationship more real and beautiful as you are taking practical steps to end the distance. Otherwise, it is like chasing thin air. Without any future in sight, even the most optimistic person can lose hope. So, it is important for you and your transgender love to lay out the future roadmap for ending the distance in a long-distance relationship.