In the modern world, dating has become literally a big deal. There is so much competition for guys out there that they probably consider giving up the idea of finding the love of their life. Because of the overwhelming amount of attention they get, cis women throw off so much attitude that it gets almost impossible for any man to meet their expectations. But if the guys just looked a little bit elsewhere, life can get so much easier for them. That is, they should consider dating a transgender woman.

There is still not so much awareness around trans girl dating though. If men only realized dating a beautiful transgender woman could be a far better experience that dating an arrogant, stuck up cis woman with average looks, life for them could be so much better. A transgender woman is truly unique and beautiful. She exudes a completely different level of femininity and sensuality. Her aura is infectious.

You can easily start dating a transgender woman through trans dating apps. There are many such sites available. You can get registered on a dating site for transgender woman and look for profiles that interest you.

If you haven't ever dated a transgender woman before, it is natural that you must be wondering as to why you should date a trans woman. Here are some merits of dating transgender females.


She has a Strong Personality


People with a weak personality are easily swayed whereas those with a strong personality have a certain aura and magnetism about them that everyone looks up to. If you appreciate a partner with a rock-solid personality, then you should consider dating a transgender woman through a trans dating site.

Because of her unique positioning, a transgender woman has gone through such a roller coaster of experiences that she is bound to be strong. It's the kind of mental strength that a cis woman can only dream of. Transitioning requires enormous amounts of mental energy and willpower. A person who is confused and over-sensitive about everything won't even dare to go there. But your trans woman is super strong and that's why she undergoes so much in order to live the life of the beautiful woman that she is. It's not a life she has got on a platter. She has literally fought for it.

A partner with a strong personality is a blessing in your life. They will keep you safe from unwanted influences and negativity. With your strong and beautiful trans woman by your side, you can be sure that she won't throw any unnecessary tantrums or create any unwanted drama. She is focused on the relationship and because of her mental strength; she won't be easily distracted or swayed.


She is Elegant, Witty and Intelligent

Men are very attracted to women who can talk well. Nobody wants to date a woman who looks fabulous but all that just flies out of the window the moment she opens her mouth. Guys love an elegant woman with a well-groomed personality. So, if you want to date that kind of woman whom you can take out to elite and sophisticated places, then trans girl dating is just the ideal thing for you.

According to research, a trans woman is twice as likely to hold a college degree as compared to your average cis woman. When you are with her, the two of you can have engaging conversations about literally anything – be it art, music, literature, films, travel or society. You would be proud of introducing your trans woman to your friends as she can hold witty and intelligent conversations with a group of people as well.


She is Super Gorgeous!

A trans woman is beautiful. And we are not talking about just normal beautiful, she is heavenly beautiful! If you check out the pics of trans women on various transgender dating websites, you would know what I mean! Being a woman is not a mere accident for her. She has literally fought for her femininity and womanhood. And that's why she feels it way more passionately and intensely than any cis woman. And that aura of femininity radiates from her beautiful face as well as her hot, well-sculpted body.

A transgender woman goes to great lengths to groom herself well. She is always well dressed and knows how to use makeup to accentuate the beauty of her facial features. You would never find a trans woman dressed up slovenly for a date. If you dating a trans girl, you can be assured that she would have made every possible effort to make the occasion special. In planning for the date, she would create a unique look for everything – her dress, footwear, hairstyle, makeup. If you like things a bit dreamy and dramatic, then she would meet you with a super feminine sequined dress, super dreamy curls and a face with striking fantasy makeup.


Sex will be Great


Physical love is the most important aspect of a relationship, at least in its early stages. As long as things are great in bed, all other problems and issues can be overlooked or solved. If you date a transgender woman, you can be assured that your sex life will be a roller coaster ride, in a good way that is.

A transgender female has a stunningly well-proportioned body with curves that can put even the most sensual and erotic of sculptures to shame. She is sensuality personified from head to toe. She has a firm, younger and perkier breasts; a combination that can make any guy crazy and increase the pleasure of sexual experience manifold.

The body of a cis-woman age with time. Her breasts begin to sag, fat begins to accumulate on her tummy and her figure just isn't the same anymore. In the case of a trans woman, the phenomenon is just the opposite. A transgender woman gets hotter with time. If you started dating her in the early stages of transitioning, you would realize how amazingly hot she is getting with the passage of time! If you are dating a transgender woman pre-op, then you even have the chance of great anal intercourse.


No fear of Unwanted Pregnancies

Gone are the days when true love was synonymous with motherhood and babies. Society has indeed come a long way from there. Many couples, even if they are married, choose not to have children at all. Then, the whole idea of having to marry somebody just because of an accidental pregnancy just doesn't seem right. But in the heterosexual world, there is a lot of pressure on guys to marry the woman if she gets pregnant by chance. But if you are dating a transgender woman through a transgender dating site, you would face no such pressure.

A trans woman doesn't have a uterus and therefore she can't conceive. Therefore, as a guy, you don't have to constantly worry about the probability of her getting pregnant. It's also good for the relationship. Both the partners can actually focus on making their relationship better and stronger with time as these other issues are not there.

A heterosexual relationship is literally bogged down by the constant fear of pregnancy and babies. No matter how much precaution a guy takes, a cis woman can still get pregnant. This often leads to forced and unhappy marriages. A marriage will only succeed if the people involved are in it for the sake of love. If two people are marrying out of compulsion, then the whole thing will just become a drag.

Lack of fear of unwanted pregnancies can make you and your trans girlfriend pursue a beautiful, emotionally fulfilling and truly wonderful relationship. And if one fine day, the two of you decide to get married, it will be only because of love. And that is totally worth it.


She is Positive and Inspirational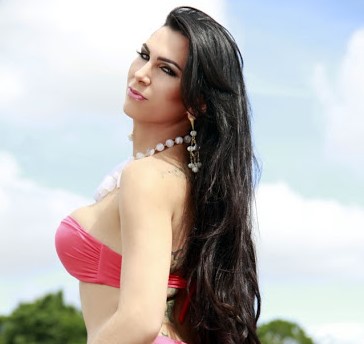 A positive and inspiring partner is a gift for life. When you wake up next to a positive person every morning, you look forward to each day with new vigour and enthusiasm. You want to conquer the whole world. If you would like to date somebody with that super positive aura, a trans woman is just the right partner for you.

She has undergone so much in her life. A transgender woman has battled societal apathy, discrimination and even verbal abuse. And she has survived all that with flying colours. Every problem she has faced has made her even more beautiful and positive. People like that are a treasure to keep for life. The little problems that you keep nagging about are nothing in comparison to what she has faced. And yet she is brimming with life and energy. This would completely change your perspective on life.

Your trans woman would not just be your lover but your best friend, philosopher and guide. She would inspire you to constantly try something new and to achieve new heights in your professional life.


She is Emotionally Stable

A trans woman is the epitome of emotional stability. She has undergone so much in life that she has no time for emotional drama or frivolousness. If you are dating a transgender woman through any of the transgender dating sites, you can be well assured that her mind will be free of any insecurities, jealousies and doubts that cis women face on a day-to-day basis.

The emotional stability of both partners is very important for a relationship. If two people are emotionally volatile and unstable, they would be picking fights all the time over the smallest and silliest of things. A trans woman is so emotionally mature that your relationship would never suffer because of these petty issues.