When a transgender woman finally agrees to a first date, you will definitely be on cloud nine. However, now comes the tricky part: Where do you go on your first outing together? Being prepared for your first date is crucial to its success. The first date should be casual, but not so laid back that it seems unplanned.
Your first date with a transgender woman should give you a chance to chat and get to know each other more. Therefore, you should choose a place with a good atmosphere that gives the two of you a chance to converse freely. If you do not have any ideas for a good first date location, continue reading the following tips to find one.
Finding a Trans Girlfriend Online
This is the simple yet rewarding location for a first date. Choosing a good bar can be a little tricky, so choosing a location with a relaxed or intimate atmosphere is best. An ideal bar for the first date should be dimly lit and relatively quiet. This works well because it creates a good ambiance and actually allows you to hear each other during conversation.
Coffee Date
Meeting for coffee is another great first date idea. If you are on a tight budget, this is ideal because coffee is relatively inexpensive. The simplicity of a coffee date is another positive attribute because, with fewer variables, your date is more likely to end successfully. Given that coffee dates are almost always in the morning or afternoon, it makes things a bit more casual and friendly than an evening date. However, if you want to increase the romance, you can choose a coffee shop with a more intimate vibe.
Dinner At A Restaurant
A dinner date is one of the best ways to add a bit of romance to your first date with a transgender woman. Although this idea sounds like a no-brainer, many people actually get it wrong because they pick the wrong venue. For example, it is highly recommended that you avoid fancy restaurants because your date might expect nothing short of five-star treatment on every date. Keep things relatively casual, to begin with, and save the fancy places for special occasions.
Amusement Park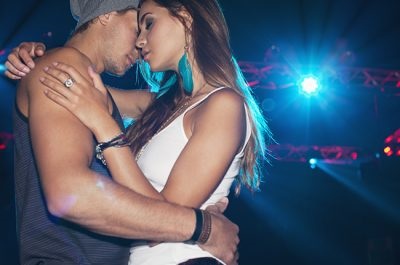 A day at an amusement park is another perfect first date idea. It provides you and your partner with plenty of time to talk and have fun. When people have fun, they tend to let their guard down. As a result, you will get to know more about your date as a person. Additionally, unlike the other ideas, being at an amusement park offers many opportunities for physical contact with your date.